Growing up in the '70s and '80s when IT was in its infancy this spirit of innovation motivated me to study and qualify as a systems engineer. What I soon realized was that although the technology itself was interesting, understanding the value businesses gain from implementing and using it was even more fascinating. And so began what has become a career long passion – generating measurable business outcomes for technology customers.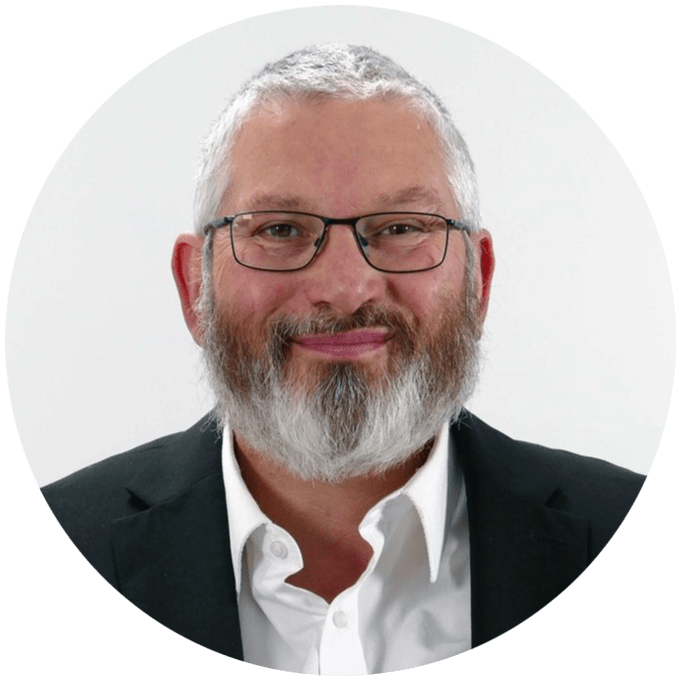 From my start point as a systems engineer, I eventually became Technical Director of a startup software firm where I helped many blue chip companies with their business challenges such as workforce productivity, understanding customer needs, reduced time to market, and efficiency savings.
Eventually, I formed my own software-as-a-service company, again selling to blue chips and to government departments, universities, and charities. I soon found that service customers have even less interest in understanding how the technology works and much greater interest in measurable business results.
I have consulted with and trained thousands of technology professionals in over 30 countries across 4 continents. Recent work includes the development and delivery of a customer success management global certification program for Cisco Systems Inc.
"There are always more mountains to climb and more challenges to take up".
We asked Rick to take us through a journey telling us about his career path, how he spends his workday, what advice he can share with someone starting as a customer success manager, and many other questions.
Enjoy reading this interview  
Tell us about your career path?
I am a business owner and consultant, with over 30 years of experience in the Technology industry. Most recently I am the Founder and CEO of Practical CSM. My company provides training, certification, and CPD for the Customer Success profession.
How did you join Customer Success?
How would you describe the ideal CSM candidate?
Professional, customer-facing, consultative analytical, problem solver, relationship manager, with a foot in each of business and technology, and with a passion for helping clients succeed through the attainment of their business outcomes.
What one piece of advice would you give to someone just starting out as a Customer Success Manager?
Get proper training. You wouldn't trust your teeth to an unqualified dentist. Why should your customers trust their business outcomes to an unqualified CSM?
Can you take us on a journey describing what your workday looks like?
Wake up at 6am, let the dogs out and feed them. Have coffee. Work out for 1 hour. Start work at 8am either with meetings or emails. Usually multiple internal meetings and if I am lucky one or two customer meetings. These might be exploratory meetings with a new prospect, or more detailed review meetings with existing customers. I might need to write a proposal or a report. I might need to write an article or record myself delivering a piece of training or commentary to camera. I might need to write some content. I might also be directing, guiding and coaching multiple others in those roles. I try to take at least 30 mins break middle of the day to walk the dogs. Meetings in the afternoon or content writing might go on until 6pm. Then I am finished and can relax.
What makes you feel inspired or motivated?
I am very project-driven. I like nothing better than making something happen and seeing the results, whether that is writing my book, or publishing a new training course, or helping a new client kick off their training program successfully.
What's one thing that people are generally surprised to find out about you?
Probably lots of things, but you'd have to ask them not me! I guess because I have a very English accent people are sometimes surprised to find that I actually live in Ireland (whose native people have a very different accent).
Who do you look up to the most?
When I was in my teens I wanted to be just like Sir John Harvey Jones, who was the ex-Chairman of a very large company called ICI and who went on to become a "reality tv entrepreneur" traveling the country and providing business advice to small businesses. These days I try not to have role models, and instead, I try hard to learn from everyone I meet.
I try hard to learn from everyone I meet.
What are your top 3 priorities now?
I feel very responsible for the incomes and livelihoods of all the lovely people who work for my company, and indeed I also feel a duty of care towards all my company's fantastic clients, so my primary concern is to make sure that Practical CSM continues to grow and prosper and deliver a great service. I am in my 50s so my nest concern is my health, hence the early morning workouts as I need to lose weight! Thirdly I try hard to enjoy life no matter what comes. We cannot always choose what happens, but we can choose how we react to it (to some extent at least).
What advice would you give to Customer Success Managers to grow and develop their careers?
Get properly trained and qualified. Develop a very strong presence on LinkedIn. Attend Customer Success events and develop your network. Find a niche within Customer Success Management that interests you and become the top expert in it. Make yourself indispensable to your boss. Learn everything you can about how business works.
What's your favorite book, and why?
Have you had your "I've made it" moment yet?
There are always more mountains to climb and more challenges to take up.
What should I have asked you but didn't?
You're doing just fine IMO
Where can people go to find out more about you?
Thank you, Rick, for sharing your knowledge and for the opportunity to know you more.
Do you have a Customer Success Leader, Expert, or Influencer you would like to know more about?