Monday Guest Erika Villarreal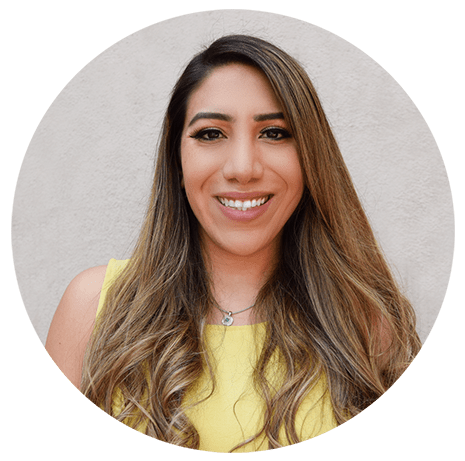 I'm Principal Customer Success Manager at Eptura. I have been in the CS industry for over 3 years. Previously, I co-founded a Fintech startup back in Mexico, and this is how I ended up in Customer Success. Mexican, moved to the US 1.5 years ago, currently lives in Dallas, TX. I've got the travel bug, visited over +20 different countries, and always looking forward to my next trip.
I found my passion in Customer Success. Seeing customer achieve their desired outcomes gives you an incredible feeling of satisfaction that I have not seen in any other role before. Talking to customers, learning from their struggles, and being able to provide a solution tailored to their needs is what drive me every day to work.
Working in a startup environment taught me to push boundaries, have the capability of learning from trial and error, quickly adjusting the strategy to achieve the desired results. I've had the opportunity to work in different departments and have a complete view of how business works.
"Seeing customer achieve their desired outcomes gives you an incredible feeling of satisfaction that I have not seen in any other role before".
We asked Erika to take us through a journey telling us about her career path, how she spends her workday, what advice she can share with someone starting as a customer success manager, and many other questions.
Enjoy reading this interview  
Tell us about your career path ?
I started my career in the Financial industry back in Mexico. Worked for a financial institution for over 10 years and it was here that I got into technology. I co-founded a Fintech startup back in 2014. As part of a growing startup, I was a wearer of multiple hats. Having done sales, marketing, operations, and customer success roles, I have a very good understanding of how businesses work. During the pandemic the business struggled and I knew it was time to make a leap.
I decided to move to the US in search for a new role. I decided to go all-in in Customer Success. It took me 6 months to find the right opportunity, but eventually landed a role at a very small startup, software for the moving industry. 6 months later I was offered a senior role at Condeco Software, and one year later I was promoted to Principal CSM at Condeco.
I am very excited to see where I go next. My goal is to continue to progress my career in Customer Success, eventually lead a team and become a Director/VP.
How did you join Customer Success?
I started my first role as a Manager, Customer Success back in Mexico for the Fintech startup, ePesos. Our product was payroll advance as a service. It was a B2B2C business model. We had relationships with both the companies and the employees. I managed a team of 3 CSMs. After I quit my job during the pandemic, I re-evaluated my experience and went all-in in Customer Success.
I found my passion in this profession. Got very involved with the CS community and it has been a very interesting journey ever since.
How would you describe the ideal CSM candidate?
I believe the best CSMs have the following characteristics:
They understand the whole customer journey (from marketing to sales, onboarding, support, finance).
They are top-notch storytellers. They can listen, be patient, have a good sense of timing, and are charismatic. They engage with their customers and hold their attention.
They are curious. They are eager to find answers and to explore and learn more about their customers.
They are problem solvers. They are thinkers who understand how to identify a problem and look for ways to get to a solution.
They are active listeners. They build trust and establish rapport.
They have the best relationships with their internal teams: sales, marketing, product, engineering and even finance.
They are data-driven. They can spot trends, identify winning scenarios and red flags with numbers.
They are relationship builders and go above and beyond to make sure their customers are getting the value they signed up for.
They are consultants who can clearly identify customer outcomes, and challenges and build strategies to overcome those challenges.
They are accountable. They take ownership of what happens as a result of their choices and actions.
They are industry and product experts.
They deliver on their promises.
What one piece of advice would you give to someone just starting out as a Customer Success Manager?
The best piece of advice I can give is to get yourself so involved with the role that interviewers can see you've got the experience even if you haven't been a CSM before.
You can only accomplish this by studying the role: reading books on Customer Success, following leaders who talk about CS, and joining communities, and groups.
One of the things that helped me out when doing this transition was completing a CS Certification. Once I understood the role, it was easier to communicate my transferable experience.
The more you read, the more you know, the easier it gets.
Can you take us on a journey describing what your workday looks like?
As a Principal CSM at Eptura, I work with Enterprise customers (high-touch model). A day in my life as a CSM looks like this:
Wake up and exercise to start my day with a clear mind.
Coffee, coffee, coffee. Did I mention coffee?
Check my calendar, make sure I come prepared for any meetings.
Login to Salesforce and ChurnZero.
Review my tasks for today.
Prepare for meetings with customers (Business reviews, Success plans, monthly syncs)
Data, data and more data. Are there any red flags I need dive into?
 Product training, is always one step ahead.
Creativity. Work on strategies to improve my metrics (and help customers achieve their desired outcomes).
Lunch.
Problem-solving – How do I help this customer achieve X?
Escalations – Work with Support, engineering and Cloud Operations to make sure we resolve customer issues.
Breathe. Breathe. Breathe.
Business Reviews. Let me make sure I'm delivering value, but most important… LISTEN.
Upselling opportunities – Work with Sales to make sure quotes are sent if needed.
A ton of collaboration with Sales, product, support and engineering..
Research on customers.
Reflect on my day. Breathe again.
What makes you feel inspired or motivated?
Solving problems and analyzing data. Customers buy products to solve a specific need. One of the things that keeps me motivated is helping customers solve those challenges and meet their goals. When my customers win, I win.
I like analyzing data and trends to identify strategies that have been working or not working. I like documenting processes, increasing efficiencies, and solving internal challenges.
What's one thing that people are generally surprised to find out about you?
Good question. Non-work related, people are generally surprised to know that I've ran two marathons and that I speak Japanese. (こんにちは、私の名前はエリカです)
Who do you look up to the most?
It's a debate between two people: Kristi Faltorusso and Maranda Dziekonski.
Ever since I started my personal brand on LinkedIn and joined this amazing community I've followed both their journeys. I know their stories and they have been an inspiration for what I would like to achieve for my own career.
They are just amazing leaders, who I look up to every day. Kristi, Maranda… if you're reading this: Thank you!
What are your top 3 priorities now?
A POC (Proof of concept) project for one of my biggest customers (+400K in ARR) to get them to transition from our simplest product to our more robust product (that could mean a huge upsell opportunity if it goes well).
Working with Engineering to solve current challenges on one of our products that are impacting +20 customers.
Analyzing Health Scores to make a strategy on how to improve my results for the end of the year. Are there any red flags I need to be looking at?
What advice would you give to Customer Success Managers to grow and develop their careers?
Identify areas of improvement
Keep track of your achievements
Always be on learning mode. Whether it's reading a new book, joining webinars, Client Success's leadership bootcamps, CSM practice's YouTube channel, reading articles from Smart Karrot, or following CS podcasts. Anything that keeps you learning. (The 1% rule of improvement).
Identify areas of improvement and do your best to solve those challenges internally. This is going above and beyond your role. Act your way into your promotion. This is what helped me be promoted to Principal CSM at Eptura. Show your manager (and your company) that you have what it takes to do the role you want.
Show, don't tell. Your work does not speak for itself. If you have done work, helped a teammate,  solved a problem, improved a process, or if you're having great results.  Make sure you are sharing this with your manager, and your team. You can do this in your weekly/bi-weekly check-ins.
Keep track of your achievements. I like to use the STAR technique: Situation, task, action and result framework. This framework is used for interview processes, but I like to use it to keep track of everything I am doing that is adding value to my company. It also helps to have this at hand during your performance reviews.
What's your favorite book, and why?
The Customer Success Professional handbook, Ashvin & Ruben. It was the first Customer Success book I read and it holds a very special place in my heart.
It is very well written, it explains the CS role very clearly, it provides clear examples, and its sort of a step-by-step guide on how to succeed as a CSM.
Have you had your "I've made it" moment yet?
Yes! One of my success stories that I'm proud of is changing the course of a customer who was escalating during the implementation process.
I built a plan to get them to green status and built amazing relationships with the decision-makers and my main POC.
Then, I was able to upsell this account and grow the customer 3X in revenue in one year. This is when I knew, I've made it. I can do anything I set my mind to.
What should I have asked you but didn't?
What my major challenge as a CSM is? And I think this is an answer a lot of CSMs will be able to relate to.
Right now, my biggest challenge is to move from a reactive approach to a strategic mindset. When customers face multiple challenges and the Support structure is not robust, customers end up using the CSM channel to escalate issues, and get feedback on their open Support issues. A lot of time is spent tracking tickets, instead of building plans and looking at product data to identify upselling opportunities.
I've heard this is a challenge a lot of CSMs face. And I want you to know, you're not alone!
Where can people go to find out more about you?
I also run a monthly newsletter that talks about the following topics:
Getting started as a Customer Success Manager
How to overcome common challenges you'll face
Lessons learned and what I wish I knew when I got started
Resources to up-skill as a new CSM
Thank you, Erika, for sharing your knowledge and for the opportunity to know you more.
Do you have a Customer Success Leader, Expert, or Influencer you would like to know more about?