Monday Guest Jeff Heckler
Jeff Heckler is a senior Customer Success leader with over 20 years of running customer-facing revenue teams for such organizations as SAP, Accenture, and Stanford University.  Jeff is the Director of Customer Success Solutions for MarketSource, Inc., a leading global provider of Sales and Customer Success innovation and solutions.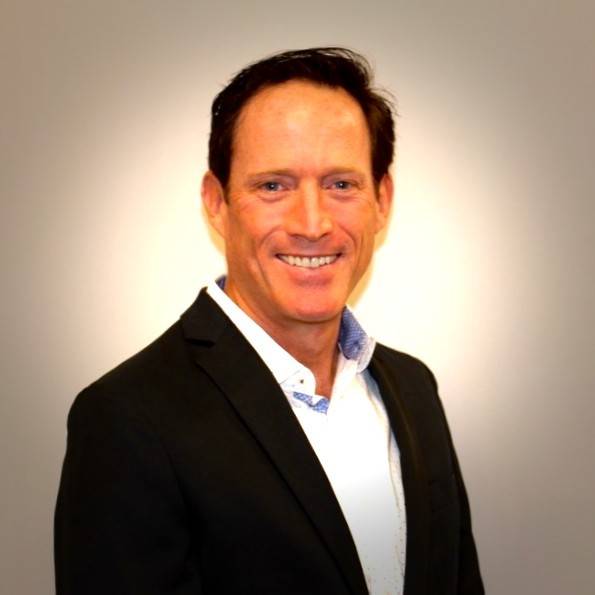 "Top 25 Global Customer Success Influencer, 2021" 
"Top 50 Global Customer Success Influencer, 2022" 
 "One to Watch in SaaS, 2022" 
Jeff is an author, advisor, speaker, instructor, and recipient of numerous industry awards.  Most recently, Jeff has been recognized as a "Top 25 Global Customer Success Influencer, 2021" (SuccessHACKER), "Top 50 Global Customer Success Influencer, 2022" (SmartKarrot), and named as "One to Watch in SaaS, 2022" (The Future of SaaS).
Jeff serves on the Board of Advisors for The Customer Success Performance Index™, the Product Advisory Board for Cast.app, and is the Principal Thought Leader – Digital CS for Practical CSM.  He is also a Customer Success instructor, mentor, and coach for The Sales Impact Academy.
We asked Jeff to take us through a journey telling us about his career path, how he spends his workday, what advice he can share with someone starting as a customer success manager, and many other questions.
Enjoy reading this interview  
Tell us about your career path?
My first twelve (12) years in technology, I worked for software companies in Professional Services and consulting (including SAP Business Objects, Accenture, MicroStrategy, and Stanford).  The past twelve (12) years I have worked in Customer Success leadership roles for start-ups, hypergrowth, and enterprise companies, including Pipedrive and MarketSource.
How did you join Customer Success?
In 2011, I realized companies and leaders could learn an abundance of beneficial information for their GTM strategy and product by providing high-value, low-margin Professional Services to their existing customer base.  Customer Success was this answer.
How would you describe the ideal CSM candidate?
Depending upon the role, some focus, experience, skill set, and passion might need to exist in: technology, verticals, operations, coaching/mentoring, project management, language, finance, or other area of business and customer need.  The character traits I look for are: perseverance, tenacity, problem-solving, thriftiness, endurance, loyalty, independence, and ambition – to name a few.
What one piece of advice would you give to someone just starting out as a Customer Success Manager?
Here are four (4) pieces of advice: command your schedule best you can (say No to low-value meetings, use block scheduling); learn how to contribute to the financial goals and well-being of your company; understand your customers' "Why"; lead new high-impact initiatives or projects.
Can you take us on a journey describing what your workday looks like?
80% proactive
20% reactive 
80% proactive; 20% reactive.  From 5:30 am until I go to bed, I am available for my customers and my team via phone.  However, I maintain a scheduled workday from 8:30 am – 5:30 pm of meetings, project work, and administrative tasks – complete with breaks for stretching, short walks, and 30 minutes scheduled each day for end-of-day catch up time.
What makes you feel inspired or motivated?
My family, friends, and coworkers inspire me.  My family's history of immigration and hard work has had a profound impact on me.  Additionally, my parents have done so much with their lives, it's a standard I am constantly aiming for.
What's one thing that people are generally surprised to find out about you?
Most people find the fact that I was a housecleaner (Merry Maid) and janitor during my college years rather entertaining.  I worked hard to pay my bills and tuition.  I graduated college with a double-major (Chemistry, English) and Secondary Education Certification, so I taught high school before getting into technology – that is another fact people like to ask me about.
Who do you look up to the most?
My parents, my grandparents, and my great-grandparents are the people I look up to the most.  My parents were the first members of their families to earn college degrees.
What are your top 3 priorities now?
Building our Customer Success by MarketSource practice, GTM, and product suite; traveling to see family, friends, and sights; my physical, mental, emotional, financial, and spiritual health.
What advice would you give to Customer Success Managers to grow and develop their careers?
Volunteer in cross-functional initiatives within your company; take risks; educate yourself on the financial models of your company and your customers.
What's your favorite book, and why?
Have you had your "I've made it" moment yet?
I haven't had an "I've made it" moment.  However, I've gratefully experienced many wonderful significant moments and milestones in my life with others.  In the end, I'll know I've made it if I can die peacefully with a full sense of contentment.
What should I have asked you but didn't?
I wish I had the opportunity to ask YOU questions.
Thank you Jeff for sharing your knowledge and for the opportunity to know you more.
Do you have a Customer Success Leader, Expert, or Influencer you would like to know more about?