Monday Guest Meriam Cherif
I am Meriam Cherif and I am a Strategic Expert in Client Success working with Tools for Brokers (TFB), a multiplatform technology provider for retail brokers and hedge funds with solutions operating on MetaTrader, Match-Trader, and cTrader.) I am fluent in three languages and have beginner-level proficiency in two others.
We asked Meriam to take us through a journey telling us about her career path, how she spends her workday, what advice she can share with someone starting as a customer success manager, and many other questions.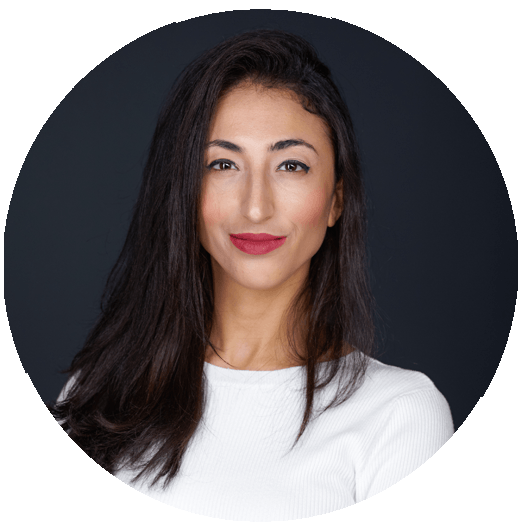 Enjoy reading this interview  
Tell us about your career path?
I have a background in applied mathematics and modeling, as I originally obtained my degree in engineering. However, I decided to pivot my career and pursued a master's degree in finance, which sparked my interest in management.
I began a PhD program in Innovation Management, which I am yet to complete, but hope to in the future. I have a diverse background, including experience in the airline industry, where I completed internships as an engineer.
I have also worked in the field of statistics, had a brief experience in sales at a SaaS company, and contributed to a robotics startup on a supply chain and cost analysis project.
How did you join Customer Success?
I joined the Customer Success department nearly four years ago when it was known as the Client Relationship department. At that time, the company underwent a transformation and rebranded the department to Customer Success. This change brought about significant alterations to the department's approach and priorities.
How would you describe the ideal CSM candidate?
In my opinion, the ideal Customer Success Manager (CSM) candidate should possess a passion for what they do. Diversity within a single department is crucial as it allows CSMs to approach each client differently based on their unique needs and preferences.
However, despite the diverse backgrounds and skill sets that make each CSM unique, love and enthusiasm for the role and the impact they can have on clients is a common thread that should be present in all CSMs.
What one piece of advice would you give to someone just starting out as a Customer Success Manager?
Managers joining the field of Customer Success come from diverse backgrounds and experiences. For those with prior experience in the same industry, there may be a quicker understanding of the certain market and product-related concepts.
However, for others, it is crucial to invest time in learning about their clients' needs. Regardless of one's background, there is a fundamental rule that applies to all:" Always listen to your clients".
This is the cornerstone of effective Customer Success and will help you build strong relationships with your clients and drive their success.
Always listen to your clients.
Can you take us on a journey describing what your workday looks like?
Oh terrible question haha 🙂! I wonder how other CSM answered this.
Being a CSM is a demanding but fulfilling role as you will be in the midst of everything. As a Customer Success Manager, my workday is diverse and dynamic. I am constantly in touch with different departments within the company and of course, my clients.
I work closely with technical support to monitor the status of ongoing tasks and initiate new ones, such as during the onboarding process of new clients.
I also communicate with developers and project managers regarding requests from clients for custom features and new product additions.
As a Customer Success Manager, it's also important to be aware of sales efforts to upsell and upgrade our clients. This requires staying informed of changes and new offers from the sales team.
All of these tasks make up a typical day as a Customer Success Manager, with multiple calls and meetings happening throughout the day. As a senior, I also have internal responsibilities to improve processes and practices within the department.  
What makes you feel inspired or motivated?
I believe that individuals have different sources of inspiration and motivation.
For me, in terms of my job, staying motivated requires a constant opportunity for learning and growth. Interacting with my clients is also a source of motivation as we can both learn and grow together.
What's one thing that people are generally surprised to find out about you?
People are generally surprised to learn about my love for art and painting. I have a dedicated painting corner in my home and I am a fan of the arts in general.
I have studied piano and frequently visit the theater. Despite my background in mathematics and physics, which I also enjoy, art plays a significant role in my life and keeps me inspired.
Who do you look up to the most?
I look up to my parents the most. They have done so much for me and our family and have instilled in me the most important values.
What are your top 3 priorities now?
Spending quality time for myself and with my family is my top priority. I am also learning new things, such as data analytics and programming, As I believe that the future exist in the current data , Bridging two different world , engineering and management is maybe what I am trying to do.
What advice would you give to Customer Success Managers to grow and develop their careers?
My advice for Customer Success Managers to grow and develop their careers is to embrace a proactive mindset and continuously seek out areas for improvement. Customer support is reactive in nature, while customer success requires a proactive approach.
By keeping this in mind and actively searching for ways to enhance their skills and knowledge, CSMs can set themselves apart and continuously grow in their careers. Remember, There will be always something that you can improve, you just need to find it.
What's your favorite book, and why?
My favorite book, music , or Movie  is a difficult question for me to answer as I enjoy reading many genres of books , and it often depends on my mood and my focus during that period of time.
Have you had your "I've made it" moment yet?
I've had many of these moments and yet none at the same time. Life, including our professional growth, is made up of many small moments that continuously shape our path and journey.  
What should I have asked you but didn't? 
This is actually a great question!
well maybe two questions, the first would be related to leadership in client success, and the second any question where I could answer " I actually enjoy baking cakes and exploring new recipes"  
Where can people go to find out more about you?
For those interested in finding out more about me, they can visit my LinkedIn page. I am active on LinkedIn and have made many valuable connections through the platform.
Thank you, Meriam, for sharing your knowledge and for the opportunity to know you more.
Do you have a Customer Success Leader, Expert, or Influencer you would like to know more about?