Monday Guest Irina Vatafu
I'm Irina Vatafu and I lead the Customer Success department at Custify. When I'm not making customer calls, coaching my team, or developing processes, I enjoy the outdoors and spending time with my family and friends.
I am passionate about working with people in general – I love being around people, listening to them, and learning from them. I believe this is the easiest, cheapest, and most effective way to ensure a continuous learning curve – to learn from every human interaction you have.
Every person you meet, no matter how brief the interaction, can teach you something.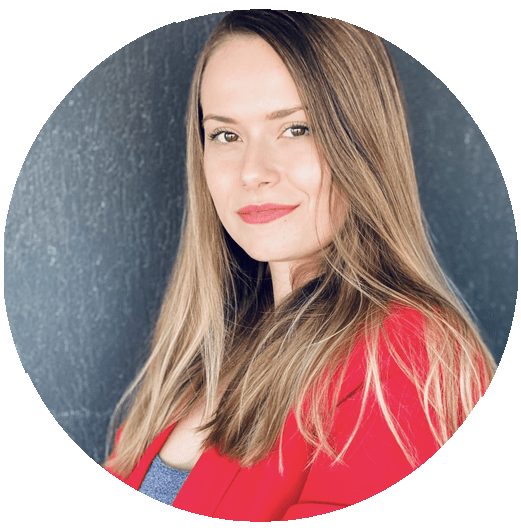 We asked Irina to take us through a journey telling us about her career path, how she spends her workday, what advice she can share with someone starting as a customer success manager, and many other questions.
Enjoy reading this interview  
Tell us about your career path?
I have been working in customer-facing roles for almost 8 years. My first contact with customers was when I did an internship in a library during my studies. It was a super nice concept, an outdoor library in the middle of a park. People were walking around and had questions about the books, the borrowing process, and the whole concept behind this outdoor library. They would just borrow the books to read right there in the park, or they could take them home and come back the next day.
Seeing the smiles on their faces when they found a good book, or the surprised looks when they heard how easy it is to get a good book at the park, made me think that I really don't know what my next job will be, but it will definitely be a job that involves creating experiences for people.
"Every person you meet, no matter how brief the interaction, can teach you something." – Irina Vatafu
So my first "real" job was in customer support for a multinational company. I started with the basics – level one technical support, then moved from one project to the next, learning about different products and moving up to higher positions that brought more responsibility.
In the support roles I've held, I've learned that simple things are important. I've always tried to experiment to find out what goes well and what doesn't, and to always treat customers the way I want to be treated, no matter what the call was about.
The next step, which I enjoyed incredibly, was the role of technical trainer. I trained new employees to support customers, and the complexity of what we were doing at the time was incredible (we were providing support for various Microsoft products).
I was training them on both technical skills and soft skills, and this was super challenging but incredibly rewarding. Seeing batches of new hires successfully supporting customers was for sure a big achievement for me.
The next role that I had was the Learning and Development Specialist position, where I developed online courses for different Microsoft stakeholders, and last but not least, I joined Customer Success, leaving the multinational environment for a fast-growing start-up.
How did you join Customer Success?
While I was still working as a Learning and Development specialist, I started interacting with different CSMs – they were my stakeholders and I was helping them build and update online courses.
I started reading about this position and I realized that I would be a fit for it, so I started applying. I failed the first few interviews, but in the end, what's yours is set aside.
How would you describe the ideal CSM candidate?
Skills should obviously vary depending on the position you are hiring for, but something I think all CSMs should have in common is a natural concern for people.
Customers sense whether the CSM they are working with is genuinely interested in making them successful, sees them as unique people and treats them with care, or is just following a script and checking off another task for the day.
When I hire CSMs, I usually pay attention during interviews to the stories they have about human interactions, especially in tense situations – how did they handle a difficult customer, a conflict at work, or a situation where they felt they were treated unfairly.
Their empathy, patience, and natural talent for leading people are palpable through the stories they tell.
What one piece of advice would you give to someone just starting out as a Customer Success Manager?
The advice I wish I'd had when I started in Customer Success was to trust my intuition more. There are many challenges to overcome, many things to learn, many experiments to conduct, and you will probably feel lost at times – believe in your instincts and you will surely make the right decisions at the right time.
believe in your instincts and you will surely make the right decisions at the right time.
Can you take us on a journey describing what your workday looks like?
I always start my day by checking my emails, Slack notifications, calendar events, and to-do lists.
My calendar is always pretty full, so I make sure to set aside at least 15 minutes before each meeting to prepare. I also try to structure my week according to different categories of tasks:
Mondays and Tuesdays are internal meetings, Wednesdays and Thursdays are client meetings, and Fridays are offline work – I try not to have meetings on Fridays so I can work introspectively based on the interactions I've had during the week.
Of course, I'm always flexible in case something unforeseen happens.
On a personal tip, I think the biggest challenge is setting your calendar so that you have a good work-life balance. I try to force myself to always take my lunch breaks and do something for myself in the morning or the evening after work – mental health is important and all the context-switching can be overwhelming sometimes. 🙂
What makes you feel inspired or motivated?
Seeing progress and results always motivates me. Despite all the challenges, it is very satisfying to watch yourself grow into a person who matures professionally day by day and to see how your work impacts your customers and the business.
Sometimes I compare my professional journey to puzzles that my 7-year-old son is solving. You start small, with little puzzles, you're all over the place trying to find the pieces and put them together. After you solve some simple puzzles, you want to increase the difficulty, you start to develop strategies to move faster, you ask others for help, you observe that your eyes and brain synchronize better.
Through practice you'll make progress, but in the end all that matters is that you don't give up building that puzzle, be patient, be curious about the outcome, and enjoy the experience. Just like puzzles, every project that I finish, whether it is successful or not, teaches me something, and it always inspires and motivates me, and I am always curious about the next move.
What's one thing that people are generally surprised to find out about you?
People are usually surprised when they hear that I love roller coasters, snorkeling, skiing, spending hours in the snow, motorcycle tours, and anything sports-related that gets my adrenaline pumping a bit. These things are like therapy for me.
Who do you look up to the most?
One of the people I look up to and who had a huge impact on my development was my former manager. What I admired most when I worked with him was the fact that despite all the problems and chaos we had to deal with, he always showed me that his team members mattered and that he saw us beyond the tasks we had to do – he really wanted us to succeed and to take what we learned with us no matter what our next job would be.
I enjoyed every 1:1 with him because he would always ask me, "What did you learn this week?". So it was a challenge to look inward and realize that you can actually learn something from actions that look mundane. I think that has a lot to do with my principles, and that was the aha moment when I realized what kind of person I want to be.
I also look up to the entire CS community – I encourage everyone to follow as many CS representatives as possible on social media. Hearing stories, sharing thoughts, learning from their experiences, and knowing you're not alone is very important. 
And last but not least, I admire everyone who gives a nice experience to the people around them. My day can be brightened by the coffee shop employee who hands me the coffee with a big smile on his face, and when I feel that, I just think about my customers and how I can make them smile with simple things. We feel the energy of others, so why not share positive energy no matter what situation we are in?
What are your top 3 priorities now?
My top three priorities right now (professionally speaking) are to constantly adapt to new challenges (lately it seems like there's a new challenge every year), keep my team motivated and happy (because they're at the heart of every other plan I can think of), and work towards creating the best experience for our customers. I think this year will be about transforming businesses and jobs, so I'm trying to prepare as much as I can.
What advice would you give to Customer Success Managers to grow and develop their careers?
–  Learn as much as you can from every customer contact.
–  Socialize with your peers, make connections, and help each other.
–  Analyze your strengths and weaknesses and create an action plan to build on your strengths and not get discouraged by your weaknesses.
–  Always challenge yourself. Choose something you are afraid of and decide to take small steps to get rid of that fear.
–  Apply for any mentoring, coaching or training opportunities to expand your expertise (whether free or paid, you can find quality materials for any budget).
–  Talk to your supervisor about your career plans and together set the stage for your growth.
What's your favorite book, and why?
One book that stuck with me and helped me change my professional perspective was "How to Win Friends and Influence People" by Dale Carnegie.
It's the kind of book you should read with paper and pen, and it's more like personal development training than a simple lecture. The quote that I wrote down and taped to my refrigerator so I can see every morning was "The rare individual who unselfishly tries to serve others has an enormous advantage."
The book not only aligns with my beliefs, but also shows how easy it is to have healthy interactions with the people around you if you follow some simple and logical principles.
Have you had your "I've made it" moment yet?
Yes, that happened recently. I was out of the office for two weeks. When I came back, I was very worried about the amount of tasks on my to-do list and the things I had to catch up on. Then I talked to my team and I realized that they had taken care of everything.
My team had done a great job without me, including on-boarding a new employee. At that moment, I realized that together with my team, I had managed to build a healthy system based on trust, responsibility and reliability.
It was a moment of gratitude, and I think that was my aha moment – that's how you feel when you see your work pay off.  😊
What should I have asked you but didn't? 
One question that has come to mind is "What about work-life balance?".
I want to answer this question because it might be useful to other people reading this. The CSM job may not allow you to turn off your laptop and stop thinking about work.
The job itself involves building customer relationships, and sometimes being truly involved means that you cannot separate yourself from the situations the customer is facing. You may find yourself thinking about how to solve a problem at night, or preparing the next QBR meeting in your head while jogging in the park.
That's why it's very important to get to know yourself, to understand what stresses you out and how to deal with it. Set limits and enjoy life.
Where can people go to find out more about you?
I'm always happy to see new connections!
Thank you, Irina, for sharing your knowledge and for the opportunity to know you more.
Do you have a Customer Success Leader, Expert, or Influencer you would like to know more about?