I'm Katie Gates, the Director of Customer Success Management at a software company called Seeq that provides time-series data analytics solutions for process industries.
While I've moved around quite a bit, including some time outside the US in Italy and Japan, I now permanently reside just outside Washington D.C. in Hyattsville, MD with my family.
Outside of work I enjoy cooking and baking for family, friends, and neighbors in need.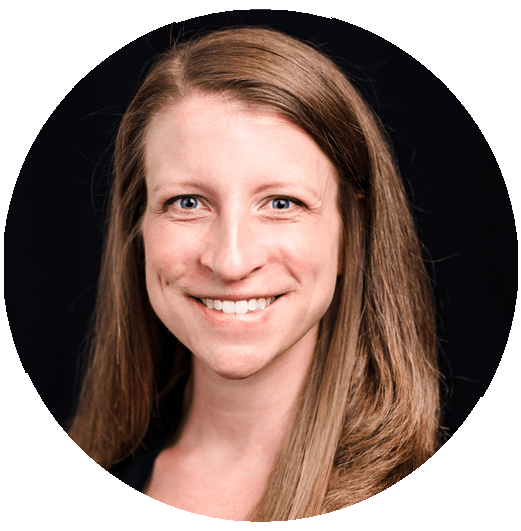 We asked Katie to take us through a journey telling us about her career path, how she spends her workday, what advice she can share with someone starting as a customer success manager, and many other questions.
Enjoy reading this interview  
Tell us about your career path?
I started my career in the U.S. Navy, serving first on a destroyer as the Weapons Division Officer and then on an aircraft carrier as the Reactor Laboratories Division Officer. During this time I learned not only about system operations and maintenance but a lot about working productively with people from different backgrounds and skill sets.
I used my power generation knowledge and management skills to transition to a Project Engineer role at an engineering consulting company called Valdes Engineering, working with coal, natural gas, and combined cycle power plants.
After a brief break from my career to care for my small children, I was fortunate to discover the opportunity to work at Seeq as an Account Manager. Seeq is a remote-first company, predating COVID lockdowns, that has allowed me to not only move in support of my husband's career but to maintain a good work-life balance.
How did you join Customer Success?
As an Account Manager at Seeq, I managed commercial relationships with SMB accounts but otherwise supported Sales Executives in promoting the adoption and expansion of their enterprise accounts.
The latter facet of the role was more fulfilling for me, so when Seeq created a Customer Success Management team to more proactively drive customer value as trusted advisors that are decoupled from commercial negotiations, I jumped on the opportunity.
How would you describe the ideal CSM candidate?
The ideal CSM is emotionally intelligent. The ability to form trusted relationships with customers is critical when leading them through organizational changes. While the end goal is organizational change, it's driven by individual humans—and humans are emotional! Change is exciting but scary, and CSMs need to recognize and respond to those feelings in a productive way.
Successful CSMs are also intellectually curious. A thirst to continually learn more about the product, the industry it serves, and the customer pain points it addresses allows a CSM to not only address but anticipate needs and truly serve as a trusted advisor.
Finally, a CSM should ideally be detail-oriented with the ability to stay on top of action items for multiple engagements at once. Again, it all comes back to building trust by delivering on what you've promised to the customer.
What one piece of advice would you give to someone just starting out as a Customer Success Manager?
Invest time in building cross-functional relationships throughout your organization. You can't support your customers alone, and it's important to know who you can reach out to for help when needed. Moreover, you are an internal ambassador for your customers. Your influence is instrumental in building and maintaining a customer-centric focus across your organization.
Invest time in building cross-functional relationships throughout your organization.
Can you take us on a journey describing what your workday looks like?
🙂 I start my day by logging into my virtual office called Qube, which is a virtual office environment developed by some of Seeq's own brilliant software engineers.
I spend some time going through new emails and messages, providing quick responses when I can, and flagging any more involved tasks to be added to my priority list. When I have focused time to work between meetings, I attend to these flagged items as well as work on team objectives.
Regular meetings I attend include:
Strategic meetings for high-value, enterprise customers
Customer Success Leadership meetings to improve internal and customer-facing processes
Touchpoints with other team leaders to improve cross-functional working relationships
Team Sharing sessions to learn about developments from other groups at Seeq
Planning meetings for Seeq-hosted customer events
What makes you feel inspired or motivated?
I am consistently motivated by my colleagues at work. Not only are they brilliant and professionally capable but also kind and fun.
There is a daily show-and-tell at Seeq, and I am always impressed by what people are doing outside of work: mountain rescue, balloon animals, skydiving, cross-country skiing, home automation, radio shows, and the list goes on!
What's one thing that people are generally surprised to find out about you?
People are usually surprised when they hear that I have four sons!
🙂 We adopted two female cats to try to balance out my male-dominated household.
Who do you look up to the most?
My mom and dad are the biggest influences in my life. They have instilled in me the courage to try new things and the resiliency to push through challenges, to which I attribute most of my success.
What are your top 3 priorities now?
My top three priorities right now are:
–  Drive and capture customer value through proactive, cross-functional strategies that create opportunities for customer expansion
–  Support team morale through maintaining manageable workloads, providing professional development opportunities, recognizing performance, and facilitating personal connections
–  Continue to learn and improve my leadership skills to better support my team
What advice would you give to Customer Success Managers to grow and develop their careers?
Don't wait until you're responsible for a problem to work towards a solution. Proactively identify pain points and propose a plan to address them to your manager.
As CSMs, we coach customers to solve business challenges with our product with the hope that they'll be recognized and rewarded for their success—let's take that same approach with ourselves!
What's your favorite book, and why?
I enjoyed reading The Challenger Sale when first becoming an Account Manager. The model is about leading the customer to, not leading with, a product's unique differentiators. Challengers do this by first teaching customers something new about their business and their needs.
While my team is not on the front lines to land new customers, I think the methodology still applies to how CSMs should approach adoption and expansion across enterprises.
Have you had your "I've made it" moment yet?
While I'm proud of my accomplishments and happy in my current role, "I've made it" denotes that it's all downhill from here.
I'd like to think there's a lot more to my professional journey that may take me down, up, or across the way.  😊
What should I have asked you but didn't? 
 Can readers reach out to connect with you and swap lessons learned?— Yes, please! I would love to share more details about what's worked at Seeq so far but still have a lot to learn from others in Customer Success.
Where can people go to find out more about you?
I'm always happy to see new connections!
Thank you, Katie, for sharing your knowledge and for the opportunity to know you more.
Do you have a Customer Success Leader, Expert, or Influencer you would like to know more about?