Monday Guest Carmel Granahan
I'm Carmel Granahan and I'm from the West of Ireland. I've over a decade of experience in Customer Success. I've built an international Customer Success team from the ground up, increased customer retention, reduced churn, and most importantly boosted Customer advocacy. 
I've hosted countless 1:1 and 1:many webinars with top industry leaders including Neil Patel and Mailchimp.
More recently, I founded Unify Success, a global Customer Success Training and Consultancy business. I help SMB Founders, CEO's, Customer Success Team Leaders & and Customer Success Managers in the SaaS world retain their customers.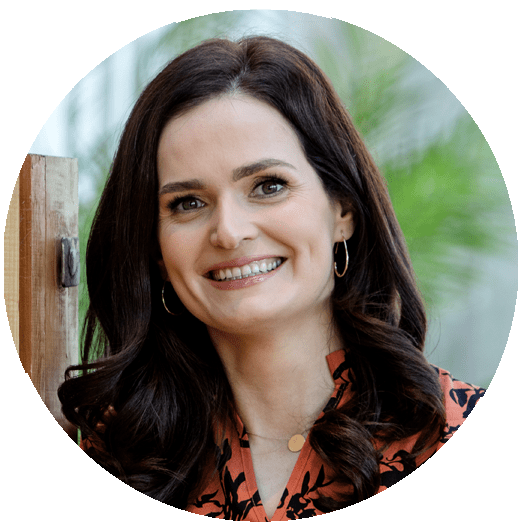 I enjoy being the voice of the customer. I thrive on upskilling teams and helping them to figure out what works and what doesn't, and helping customers succeed.
We asked Carmel to take us through a journey telling us about her career path, how she spends her workday, what advice she can share with someone starting as a customer success manager, and many other questions.
Enjoy reading this interview  
Tell us about your career path?
Getting my first job as a part-time waitress at 14, I knew early on that I wanted to work with people. While working in that hotel, I realized that it wasn't just about the food, it was about the entire experience – from making the booking to taking their order to the timely delivery of their food and drinks, and even the atmosphere. It all mattered. I enjoyed connecting with people, making customers feel welcome, and ensuring they left happy.
Since then I've walked in many other shoes – Customer Service, Sales Support, the first Customer Success hire, Head of Customer Success, (I've done some partnership marketing too), and more recently focusing 100% on Customer Success training with Unify Success.
How did you join Customer Success?
I was the first Customer Success hire in a CRM start-up called OnePageCRM and had to learn the majority of the role by myself. I was starting from scratch, without a structure in place to guide my efforts and ensure that they would be successful. What started off as Customer Support slowly transitioned to more of a Customer Success role.
It was the perfect environment for me as it was agile, plus I had access to the entire team from the CEO to the CTO to the newest intern so it was a great learning experience.
I believe in rolling up my sleeves and getting things done. Sometimes it doesn't work out the first time round, but that's ok, it's important to document what you did, test it, tweak it, and try again until you find what works. Then you follow that process.
How would you describe the ideal CSM candidate?
There's a big difference between being a good CSM and being a great one.
There are many skills that apply to both like empathy, excellent communication, a confident problem solver, and relationship building.
But a great CSM has the following:
 –  Sharp and on the ball – An ability to think on your feet – pick up and process information easily and react to situations quickly! Always on the lookout for opportunities.
 – Curious/inquisitive – They need to have the desire to learn – both about their field and their customers and why they want to achieve what they do.
 – Take ownership – Being responsible for one's own actions is critical. We know that as a CSM there are lots of variables outside of your control but remember you're the customer's confidant. Don't blame others if something goes wrong. And most importantly, follow up when you say you will.
 – Outcome driven – Focusing on the end goal for the customer and doing everything in your power to achieve this while having the best interests of the customer at hand.
 – Know how to go the extra mile – This could be as simple as asking the customer how their day is going or how their vacation was, to sending them a surprise handwritten postcard in the post to some 'swag' – it all adds up. It builds relationships.
 – And finally, the ability to put yourself in your customer's shoes – Get inside the mind of your customer. Find out about their role, what their workday looks like, how they use your system, and what other systems do they use? What do they like, and what they don't like? What makes them tick. This one is priceless.
What one piece of advice would you give to someone just starting out as a Customer Success Manager?
Ask questions.
Ask questions so you can better understand your customers, your colleagues, your product or a situation. Try and find out why something works the way it does or why the customer wants to achieve a certain goal.
This also applies when it comes to asking for help. Don't be afraid to ask other departments for help when trying to solve a problem. It doesn't mean you're bad at your job, it means you want to excel at your job.
There is no shame in putting your hand up and saying 'I don't know what to do here' or asking for some extra training so you can do better.
There is no shame in putting your hand up and saying 'I don't know what to do here' .
Can you take us on a journey describing what your workday looks like?
🙂 My day usually starts at 7 am. I do a quick review of my task list and then open my CRM to see what 1:1 consultations I have scheduled that day. 
I take my son to day-care. Then I start my prep work for those meetings. 
Outside of 1:1 consultations, I'm in the process of creating my own signature 'Elevate your Customer Success' Program: a hands-on program designed to help CSM's to serve their customers better so they never leave.
I'm in the research phase so this involves drawing on my own experience, a lot of documentation, reviewing best practices, getting examples and most importantly making research calls. 
I'm also active on LinkedIn so I try to stay up to date with what's going on there too!
I try to end my workday at approximately 5 pm but I always make sure I've my to-do list ready to execute the next morning.
What makes you feel inspired or motivated?
I love coming up with solutions and hearing about customers' success stories – they are so uplifting. Again I think it comes back to customer happiness.
What's one thing that people are generally surprised to find out about you?
I've been a movie extra twice – the first time in a German crime drama as a 'detective' and then as a 'theatre go-er' for a Hollywood blockbuster. (and I almost got featured in a TV advertisement but covid put a stop to that!). 🙂 
Who do you look up to the most?
There are so many inspiring people both in my personal life and professionally. Three worth mentioning….
My granny would be #1. Would you believe it, she worked from home in the 60's for an Irish knitwear company on the West Coast. She knitted jumpers, socks, hats, you name it. They would send her the balls of wool and instructions in the post and she would knit them. Once a month, someone would come to collect the finished goods. Now that's what I call putting your skills to good use.
The Collison brothers – Patrick and John from Limerick, Ireland who founded Stripe.  They re-invented how online businesses process payments. They not only had a big vision but they saw it through and are now a global success story. And I'm proud to say I'm Irish like them.
What are your top 3 priorities now?
 – Get my Elevate your Customer Success Training Program live (Aiming for September 2023).
 – Offer more mentorship in the Customer Success community.
 – Get outdoors more – take lunchtime walks, take up running again.
What advice would you give to Customer Success Managers to grow and develop their careers?
Be curious – with your customers, colleagues, and in the customer success community.
Walk in your customer's shoes and remember customers want to feel heard. When they give you feedback, and if you don't understand, ask them questions to understand why they want to do something.
Be wary of the quiet 'happy' customer. You must be able to read the tone of a conversation or email. If you're getting an 'all fine' response, then this should set alarm bells off. You need to think of ways to re-engage them.
What's your favorite book, and why?
When I joined OnePageCRM, the CEO Michael FitzGerald suggested I read this book by Tony Hsieh, CEO of Zappos on: Delivering Happiness and I loved it.
It's about incorporating customer service into the entire company culture and doing everything you can in your power to make your customer happy.
The latest book I finished reading was: Friends, Lovers and the Big Terrible Thing – by Matthew Perry (Chandler from Friends). Growing up in the 90's I was a major Friends fan so I was enthralled in his story and how he's overcome all the odds to be where he's at.
It doesn't matter who you are, everyone goes through difficult times in their lives.
Have you had your "I've made it" moment yet?
Waiting patiently. Just kidding….
I often watch Ted Talks and I think to myself wow these guys / ladies have made it so I guess if I was ever asked to do a Ted Talk then that could be it.
Although once I conquer something, I'm always looking to see 'what's next'. 😊
What should I have asked you but didn't? 
 You asked some great questions!
Perhaps, what's the first job or strangest job I've ever had? It could be one that never makes the CV so could be an interesting talking point.
Hint: When I finished college I did cold calling for a web advertising company. (with an oversized laptop).
Where can people go to find out more about you?
My website is under construction but you'll be able to find it at the below link in the coming weeks.
I'm enjoying LinkedIn so feel free to connect or drop me a direct message there or send me an email, always happy to chat!
Thank you, Carmel, for sharing your knowledge and for the opportunity to know you more.
Do you have a Customer Success Leader, Expert, or Influencer you would like to know more about?