Monday Guest Morika Georgieva
I'm Morika Georgieva. I head up the EMEA Customer Success team at Permutive, the Audience Platform on a mission to rebuild data in advertising to protect privacy.
Customer Success is my profession, but also my hobby (although I'm really not allowed to talk to my friends about it anymore! 😊)
I have been part of the Customer Success Network since 2017, organizing virtual and in-person events bringing the Customer Success community across Europe together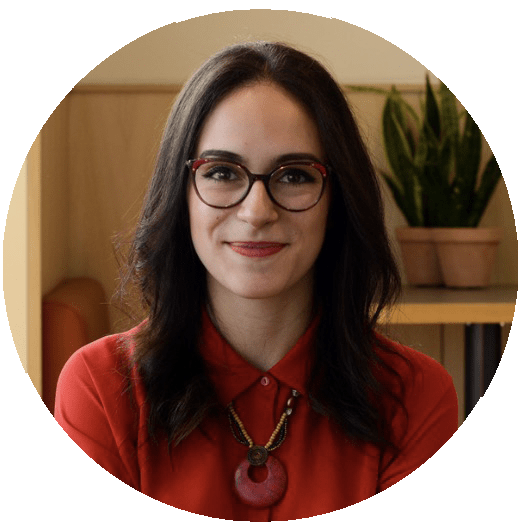 We asked Morika to take us through a journey telling us about her career path, how she spends her workday, what advice she can share with someone starting as a customer success manager, and many other questions.
Enjoy reading this interview  
Tell us about your career path?
I graduated from the University of Glasgow in 2016 with a Masters in Psychology, Cognitive Neuroscience. I joined a local SaaS start-up, ResDiary, producing software for hospitality, where I joined the Support team and soon created and built their first Customer Success team. I then moved to London where I joined Beamery, and since 2019 I have been part of the Permutive team!
How did you join Customer Success?
Oooh, this is my favorite story!
When I graduated, I was on my way to continue into academia, but took a 180-degree turn at the last minute, deciding I wanted to join a tech business. I started as part of the Support team at a local start-up and did a lot of work with the Product and Design team, where my background in Psychology came particularly handy.
As part of the Support team, I spoke to customers who were unhappy with our product or services and wanted to cancel, on a daily basis. And in those conversations, I wished I had reached out to them sooner, as so much of their frustrations had been entirely preventable.
This continued until our biggest client at the time threatened to cancel. Within a day, I traveled across the country to their offices to get to the bottom of that decision and, hopefully, turn it around. Once I started talking to them, I got it – someone had purchased the tool a few years back, and we had done training, and seldom looked back.
With staff turnover and a few challenging years, the CFO was making cuts and our initial buyer, unable to explain what the tool was used for or what value if brought, was pushed to cut costs!
I decided to lean on my Science background and approach this as an experiment. What were they trying to achieve to begin with? What were the goals they wanted to set today? If they achieved them, what do they hypothesize the result on their business would be? How would they measure this? I now know I was building a success plan – only I didn't know it!
Thankfully, the customer renewed and became very successful, so I was encouraged to do the same with other strategic clients. I absolutely LOVED what I was doing, but what was my job called? It was not as reactive as Support, not as Product-focused as Design, and not as technical as training.
With the help of a few good books, I realized what I was doing had a name – I was a Customer Success Manager! I took this back to the business and with the support of the COO and CEO (for which I am grateful to this day!), I created the first CS team – and the rest is history!
How would you describe the ideal CSM candidate?
They are great at building rapport, communicating clearly, and sticking to the point when they answer questions. They always reference the value of their work to the business or customer as they give examples of their achievements, and they do their research – both on the company they are interviewing with, and its clients.
I am also particularly impressed by candidates who display high levels of self-awareness – they can speak to their strengths, but have also identified their areas for development and are proactively taking steps to improve them.
What one piece of advice would you give to someone just starting out as a Customer Success Manager?
At every step you take, think about how what you are doing is adding value to the customer. If it is not, ask yourself or your manager, why you are doing it and if you should be at all.
Always make sure you do more listening than talking. It will be better for both you and your customers.
You don't have to go through all your slides every time. When the customer wants to lead the discussion, listen to them first and then give them your story.
Always make sure you do more listening than talking…
Can you take us on a journey describing what your workday looks like?
I try to start my day with a scan across my calendar and I try to mentally identify the one thing that I need to definitely do today. What is my highest priority – so if plans fall through, things come up and emergencies come up, I can "sacrifice" everything apart from that one goal. This helps me stay productive and feel I'm making at least one step toward a long-term objective each day.
My day has many meetings – 1-2-1s with my team, conversations with the rest of the CS Leadership team, and my peers – heads of other departments. I also make sure to stay in touch with clients regularly, so I try to speak to at least 2 each week, about productive topics, such as market trends, their new strategies, or how our teams can collaborate even better.
I spend a good amount of time each week in Salesforce, getting to know our region's customer health and understanding renewal and expansion opportunities.
Whatever happens, I leave my desk for lunch. On busy days, lunch can be 15 minutes, but it happens. I'm a foodie and I enjoy showing respect for my food by eating it in peace or engaging in conversation with people- away from the laptop or phone. Not to mention that "hanger" is a real thing with me 🙂
What makes you feel inspired or motivated?
My team, without question.
I am fortunate to lead a team of Customer Success professionals, who are intelligent, and dedicated, always show initiative, and make a conscious effort to be better than their yesterday selves. Seeing them collaborate, come up with solutions for their customers, and stay focused on value daily, is what keeps me grateful to be in Customer Success.
What's one thing that people are generally surprised to find out about you?
I'm not Scottish! I picked up an accent when I lived in Scotland (sadly almost lost after living in London for a few years), and so, many people thought this is where I was born! Alas, it is only my heart that is half-Scottish – I was born in Bulgaria!
Who do you look up to the most?
People who take time out of their days to share their wisdom and lessons with the world. There are so many examples of CS professionals, who do this daily via LinkedIn or their own blogs – and because of them, we become a better industry. Thank you to all of you!
What are your top 3 priorities now?
– Keep a happy and motivated team – drive this within our CSM team and contribute to it across the CS org
– Understand and control the core factors driving churn and growth in 2023 and beyond
– Understand what drives customer and product maturity and work with CSMs to take customers on that journey.
What advice would you give to Customer Success Managers to grow and develop their careers?
Take time to think. Have frequent internal chats with yourself to understand what you enjoy, where you can improve, what makes you tick and where you'd like to take both your life and career. In our profession, it is easy to fall into the trap of constant "doing" to feel useful – stopping to breathe and think about your next step is never redundant.
What's your favorite book, and why?
When it comes to Customer Success, I strongly recommend The Expansion Sale by Erik Peterson and Tim Riesterer. It holds so many clear, actionable lessons for the best approaches to retention and expansion.
It will be useful to you as a leader, and to your team alike!
Have you had your "I've made it" moment yet?
When I stepped into my current leadership position, I did feel proud! Creating a team of CSMs that are value-focused, collaborative, and happy, had been a dream of mine for a long time.
But this feeling evaporated quickly, as I always have new plans and new ambitions. You may have already sensed that patience is not my forte – there is ever a new hill to climb! 😊
What should I have asked you but didn't? 
How can we create a strong bond between CS communities in Europe and the Middle East?
I'm sure we'll talk about it separately 🙂
Where can people go to find out more about you?
I am definitely on LinkedIn more than one should be.
Thank you, Morika, for sharing your knowledge and for the opportunity to know you more.
Do you have a Customer Success Leader, Expert, or Influencer you would like to know more about?