I am Delia, Customer Success passionate. With more than 14 years of experience in customer-facing roles in different industries and lines of business.
I am currently Head of Customer Success at Bright Spaces, a PropTech startup. I speak five foreign languages; I have a Master's degree in Career Development and Children Psychology, and currently, I am a student of an Executive MBA.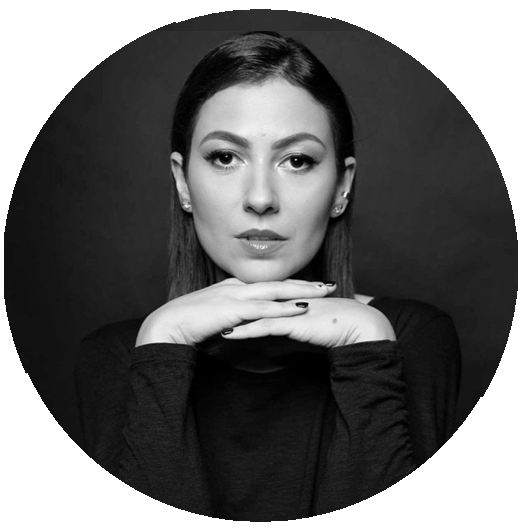 We asked Delia to take us through a journey telling us about her career path, how she spends her workday, what advice she can share with someone starting as a customer success manager, and many other questions.
Enjoy reading this interview  
Tell us about your career path?
I started in 2008 with a part-time job while studying French and Swedish at the University of Bucharest. I worked in corporations, such as Microsoft, Oracle, and start-ups, such as Glovo and now Bright Spaces, and I've focused on how I interact with customers, partners, and people in general. All my roles, even in Financial Analysis or Dispute Management, spun around customer relationship management.
How did you join Customer Success?
I joined Customer Success in 2021. When I read the first CS Job Description, I realized I was already doing a big part of the related tasks, so it felt natural to move on to such a position. 
How would you describe the ideal CSM candidate?
For me, the ideal CSM candidate is in love with communication, empathetic, willing to walk the extra mile, ready to learn from each interaction, curious, energetic, and a good listener.
What one piece of advice would you give to someone just starting out as a Customer Success Manager?
Don't be afraid to jump into unknown situations. Trust the journey, learn as much as possible, ask for help, and take feedback from those around you. The essential thing in CS is the personal touch you add to any procedure. Trust yourself and be brave.
Trust the journey, learn as much as possible, ask for help, and take feedback from those around you.
Can you take us on a journey describing what your workday looks like?
I usually start around 9 am. I prepare for customer-facing meetings and focus on being proactive. I check my emails and ensure nothing is pending from the day before. I research customer news that could interest me from the CS perspective. I prepare agendas for the next customer meetings and have internal alignment calls with my team. I also read or learn something new related to the CS field daily. I like to keep myself up to date. 🙂
What makes you feel inspired or motivated?
Doing what I love, reading or listening to real-life experiences of successful people, having a positive impact on someone's life.
What's one thing that people are generally surprised to find out about you?
I am a writer; I published three novels some time ago and I have a blog where I periodically write about my life experiences.
Who do you look up to the most?
I don't have one person I look up to. I get inspired by diverse people; for example, I like Brene Brown and Mel Robbins.
What are your top 3 priorities now?
My top priorities now are to complete my EMBA degree, to continue doing what I love – the CS job – and travel as much as I can.
What advice would you give to Customer Success Managers to grow and develop their careers?
Learn as much as you can, and experiment. There is no standard recipe for a successful CS approach; so try, make mistakes, learn, and try again. And trust yourself in the process. You will get there.
What's your favorite book, and why?
My favorite book is written by Toko-pa Turner, and it's called "Belonging: Remembering Ourselves home''.
The book talks about our belonging need that became one universal wound. It's a profound, psychological, and spiritual book that made me question many things while answering some of my deepest questions.
Have you had your "I've made it" moment yet?
I have these moments daily. I taught myself to enjoy the small things, celebrate the small successes, and be present and kind to myself when things don't go as planned. 😊
What should I have asked you but didn't? 
I can't think of anything
Where can people go to find out more about you?
I'd be thrilled to connect and engage with people 
Thank you, Delia, for sharing your knowledge and for the opportunity to know you more.
Do you have a Customer Success Leader, Expert, or Influencer you would like to know more about?