Monday Guest Sue Nabeth Moore
I'm Sue Nabeth Moore and I'm a passionate customer success (CS) evangelist and co-founder of Success Chain, an international consultancy helping companies with CS strategies, operations, and change management.
I'm British and based in Paris. I organize communities, events, and meetups around Europe to help CS professionals to learn from each other and grow.
I created the curriculum content for the world's first dedicated CS bachelor's degree.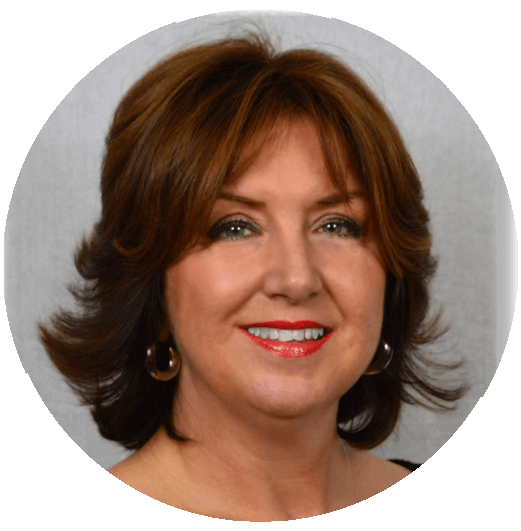 We asked Sue to take us through a journey telling us about her career path, how she spends her workday, what advice she can share with someone starting as a customer success manager, and many other questions.
Enjoy reading this interview  
Tell us about your career path?
I have driven my whole career through international client-facing roles. I have capitalized into CS the skill sets crafted from my previous career experiences: sales and account management (6 years), customer service (4 years) CRM and change management consultancy (10 years), and customer success (12 years). Yes, now you see how young I am!
How did you join Customer Success?
I created from scratch a CS offer in 2010 when I was working for an international software integrator. At that time, our company slogan was "Driving Distinction" and so I proposed to my CEO to create an offer to deliver on that promise. I designed an offer that promised to go beyond just integration and go live by creating added value business outcomes for our customers.
Back then as we had never heard of the term "customer success", I called it B.B.C = "Boosting Business Change" (and nothing to do with TV or Top Gear)! I developed a team of 8 international consultants who combined a delivery around CS and change management.
After that, I then joined the start-up world in CS leadership roles before creating my own CS consultancy.
How would you describe the ideal CSM candidate?
The ideal profile for CSM candidates will vary from one company to another based on the domain, the maturity of the CS organization, and company size.
There is never a one-size fits all ideal candidate profile. Hiring companies and managers should always tailor their CS job descriptions and profile needs according to their specific context and refrain from making a copy-paste of other CS roles.
This being said, soft skills are very important in CS and these are some of the common traits that I have seen in the most successful CSM candidates:
Empathy (always putting themselves in their customer's shoes),
Active listening (picking up and acting on changing pain points and needs),
Pertinent written and oral communication skills ( to create continual added value),
Leadership (we're all pioneering in CS),
Curiosity and the drive to always be learning.
These are soft skills that can be transferable from other career roles such as account management, consultancy, professional services, support, etc.
Hiring companies and managers should therefore be receptive in looking for these skill sets when making decisions about their ideal CSM candidates. Candidates should be ready to demonstrate their experiences and proof of using these skill sets.
What one piece of advice would you give to someone just starting out as a Customer Success Manager?
Always be proposing new ways to provide added value to external and internal customers (other internal roles) and always be proving that added value.
Always be proposing new ways to provide added value and always be proving that added value. 
Can you take us on a journey describing what your workday looks like?
As co-founder of Success Chain, I feel privileged to have a passionate, busy, and varied workday.
After my morning coffee (usually several cups), I help our customers with their CS strategies and operations. Along with my cofounders, we help CS leaders and their teams to overcome their challenges by focusing on the most impactful and prioritized CS best practices.
This is achieved via customized and bundled coaching, consulting, and training.
The other part of my workday is focused on developing Success Chain's presence and impact on an international scale.
Outside of my day job, I am also very active in organizing CS meetups, the Engage Paris annual French-speaking CS summit, and spreading the CS word via blogs, webinars, and podcasts.
What makes you feel inspired or motivated?
For me, CS is about human progress. Our job is to help other human beings do their jobs better and achieve greater results than what they were doing before.
What's one thing that people are generally surprised to find out about you?
People often comment about the abundance of my actions to help others grow in their CS careers.
Who do you look up to the most?
My parents who gave me the foundations for life's values, particularly around soft skills and human relationships.
What are your top 3 priorities now?
Continue to develop the positive impact of Success Chain with our customers on an international scale
Continue to evangelize CS to help professionals and the CS industry to make progress
Look after my own well-being and enjoy life with my dear ones
What advice would you give to Customer Success Managers to grow and develop their careers?
From my experience of organizing CS meetups and events in Europe over the last 6 years, I would highly recommend that CSMs and leaders join one of these communities.
The evolving challenges we are sharing are often common from one company to the next (irrespective of company size and sector).
These communities and real-life gatherings allow us to share ideas, emerge from subconscious thoughts, and comfort that we are not isolated. Many CS Leaders from my network have witnessed to have learned and grown through these events.
I would also recommend joining some of the many online communities and forums where CSMs may exchange their ideas. Read as many CS blogs and books as you can and find a mentor.
Join a CS community and local meetup or event, find a mentor and read as much as you can about CS.
What's your favorite book, and why?
"How to Win Friends and Influence People" by Dale Carnegie.
Although this book was written in 1937, the principles of stellar human interaction, communication, self-expression, and leadership still stand today and are perfectly applicable to the soft skills required for CS professionals.
My late dad, Jack Moore who was a successful businessman in the 80s always used to rave about this book. He offered me a copy when I was in my teens, and it's always been on my bookshelf since.
A revised version of this best-seller was updated in 2011 by Brent Cole to consider and contextualize our digital age and the Internet.
Have you had your "I've made it" moment yet?
In CS, I think that we are always in iteration and so we can never really claim to have "made it" as nothing is ever set in stone, and we should always be anticipating continual improvement based on changing contexts.
I prefer however to see my career and life in general as an ongoing climb to the summit. Whilst the summit represents a motivating vision of success, there are intermediate victories along the climb.
These are the ones that I celebrate on a regular basis as I acknowledge what has been achieved so far in a frame of mind of "I'm making it". 😊
What should I have asked you but didn't? 
What do I like the most about my CS role?
I love my role as a CS consultant and coach as it allows me to collaborate with different companies of different sizes in different regions around the world.
It allows me to have a holistic overview of how CS has been evolving into becoming a real business driver for both customers and vendors.
While the challenges are often the same and which evolve with company maturity, there are never one size fits all solutions. I love finding solutions adapted to each context. I also work alongside a great team. All this motivates me and makes me grow.
Where can people go to find out more about you?
I'd be thrilled to connect and engage with people on the following links:
Thank you, Sue, for sharing your knowledge and for the opportunity to know you more.
Do you have a Customer Success Leader, Expert, or Influencer you would like to know more about?