I'm Jyo Shukla. I am a customer success and digital transformation leader, and the author of the book "Customer Success Mindset".
I started my career in IT service delivery and agile project management and moved on to customer success leadership about 8 years ago. I have spent most of my career helping start-ups and enterprises across the globe build scalable, meaningful customer journeys and reap commercial benefits out of their customer-centric approach.
Outside of work, I am an active mentor and volunteer for organizations supporting the professional development of women in STEM, as well as diversity and inclusion in the workplace.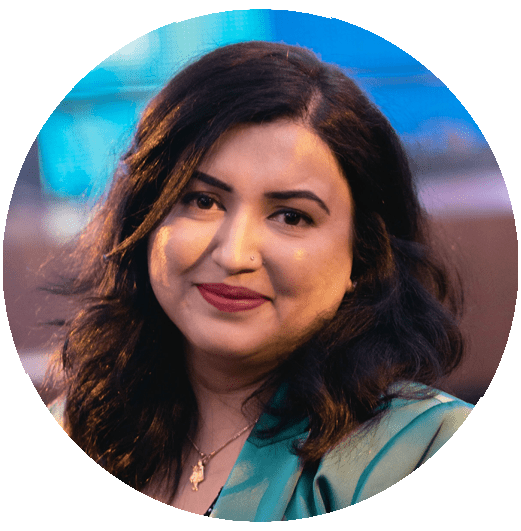 We asked Jyo to take us through a journey telling us about her career path, how she spends her workday, what advice she can share with someone starting as a customer success manager, and many other questions.
Enjoy reading this interview  
Tell us about your career path?
After getting a university degree in Information Communication Technology, I started working in IT Service delivery and agile project management. I had the chance to work for big corporates and went up the leadership pathway fairly early in my career.
From thereon, I had the chance to work for a growing startup as Director of Customer Operations and Strategy. That role was my first stint in the customer success world. I didn't even know the term customer success back then, but the role gave me the opportunity to think, grow and strategize in a way that was quite different from my prior roles. I fell in love with the growth, learning, and fulfillment that came with that role.
I left that role after 3 years to move to Australia with my husband, where I started my career from scratch again as a customer success manager and moved up the ladder all over again in the last 5 years.
How did you join Customer Success?
My first role in customer success was as a leader titled "Director of Customer Strategy and Operations" This role covered everything from managing account management, customer success, implementation, and professional services.
It took me a bit to structure my role, my team, and our processes to streamline every aspect of the work we were doing. It taught me how your internal processes and external strategy come together to create better outcomes for yourself and for your customers. This was the role that made me decide that customer success is where I want to be.
When I moved to Australia and had to restart my career as an individual contributor / Senior CSM, I was exposed to how a structured company with a mature customer success practice does CS and that added all the more to the learning I had gained in the 3 years of building a customer success program for a startup.
Each role I have had through the ups and downs of my career has contributed to my CS Playbook and has formed an essential element of everything I have shared in my book "Customer Success Mindset".
I've had tough days more than rosy days in my career, but not a single day where I haven't learned something new and unique about Customer Success.
How would you describe the ideal CSM candidate?
A great CSM candidate has many traits, but for me the top ones are:


Emotional Intelligence
The ability to think on one's feet
Not being afraid to say "no" and knowing how to set the right expectations. In a CSM's book, the phrase is not "no", it is always, "no, but…" Good CSMs always have a way to guide the customer toward the solution rather than always solving the problem themselves.
What one piece of advice would you give to someone just starting out as a Customer Success Manager?
Having a customer-facing job is not easy, and you have been chosen to do that job because you have the right skills. So, don't be afraid to start conversations with "why" (ie getting to the root of a customer's needs and goals) and you will find that you will start to get closer to how to efficiently answer "how" (i.e. how your product meets those needs).
 Don't be afraid to start conversations with "why" and you will find that you will start to get closer to how to efficiently answer "how". 
Can you take us on a journey describing what your workday looks like?
I'm currently consulting for a financial institution so my day starts off and ends with a lot of strategy meetings with stakeholders, vendors, and my team.
At the end of each work day, I make sure to plan my next day and make checklists of things in my calendar that are due in the future.
At the start of each day, that checklist is the first thing I look at before getting on with my meetings and day-to-day activities.
What makes you feel inspired or motivated?
I'm inspired by people around me who set their minds to something and achieved their goals via smart, methodical work.
Life and achievements aren't very linear but the perseverance of the people I mentor and am mentored by keeps all the hope in me alive and kicking. 
It is one of the main reasons why I stay connected with the CS community through volunteering and mentoring; it is very fulfilling and full of learnings for me.
What's one thing that people are generally surprised to find out about you?
People are often surprised when I tell them that I have a typical Bollywood-style singing voice. I actually wanted to be a singer when I was little but my love for tech certainly made that hobby take a backseat.
Who do you look up to the most?
My father. Everything I am, and everything I have learned is because of the unconditional faith he has shown in me.
What are your top 3 priorities now?
My first priority is to enhance my personal playbook of CS best practices with a huge focus on digital customer success.
I'm also working on a side project and doing some research that will contribute to the CS world in due course of time (wink wink!)
I'm trying to prioritize my physical and mental health. Life has recently shown me that I haven't been focusing enough on myself and I'm taking time each day to be kinder to myself.
What advice would you give to Customer Success Managers to grow and develop their careers?
Beyond any metrics and KPIs, building trust with your customers and peers in other departments will get you the growth and recognition you deserve.
Everyone wants to be a "trusted advisor" for their customers and peers, but the truth is that there is no playbook for building trust, and it is not an easy task.
There is hard work and continual effort that goes on behind the scenes into achieving that trusted advisor status because I can promise you, people do not hand that title out as easily as one would imagine.
So, for every meaningful talk track that is used in a customer meeting or while talking to your peers in other departments about your role, which sweeps them off their feet and paves the path to a valuable conversation, there is a massive amount of preparation and research in the background.
Having conversations that build value continually and discuss things that truly matter to your customers is the key to establishing and maintaining trust, and using those conversations to grow in your career.
Building trust with your customers and peers in other departments will get you the growth and recognition you deserve.
What's your favorite book, and why?
I don't think I have one favorite book. But one of the books I have thoroughly enjoyed reading is Simon Sinek's "Leaders eat Last".
I love and live by his quote "Returning from work feeling inspired, safe, fulfilled, and grateful is a natural human right to which we are all entitled and not a modern luxury that only a few lucky ones are able to find."
Through the (extensive!) process of writing it, I have also fallen in love with my own book "Customer Success Mindset"
Have you had your "I've made it" moment yet?
I like to think I had a mini version of it when I published my book. It certainly has exposed me to a wider community of people who I learn a lot from, but I still have a long way to go and bigger things to achieve. 😊
What should I have asked you but didn't? 
I can't think of anything
Where can people go to find out more about you?
I'd be thrilled to connect and engage with people 
Thank you, Jyo, for sharing your knowledge and for the opportunity to know you more.
Do you have a Customer Success Leader, Expert, or Influencer you would like to know more about?