Monday Guest Marija Skobe-Pilley
I'm Marija Skobe-Pilley, currently leading EMEA customer success team at ClickUp, a work management hyper-growth startup. I'm also the founder and host of the Women in Customer Success Podcast and the newly launched Power Up mentoring- the first women-only podcast for Customer Success professionals where remarkable women share their stories and practical tips on career growth.
I'm a Customer-Led Growth Advisor to Catalyst Software. A Top 100 CS Strategists awarded for 2021, and 2022 by SuccessHACKER and a 2022 Top 50 Global CS Influencers and Top 50 Women Leaders in CS by SmartKarrot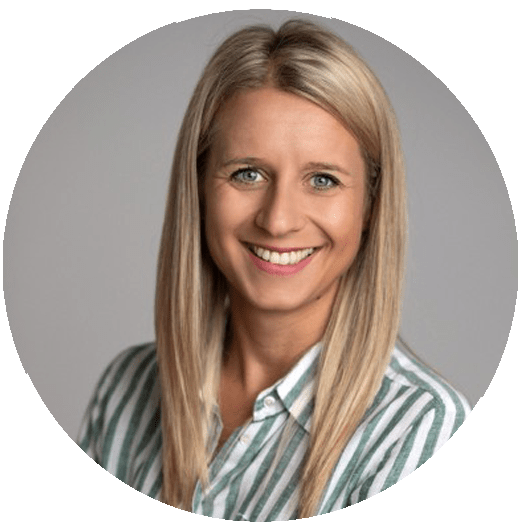 I'm on a mission to help customers achieve success and desired outcomes through various SaaS solutions. Why? It's simple – I myself am a very demanding client of many everyday services, spoiled with some great experiences certain companies offer. 
I simply want to provide the best client experience to my customers, too, no matter which SaaS solution I am working with.
We asked Marija to take us through a journey telling us about her career path, how she spends her workday, what advice she can share with someone starting as a customer success manager, and many other questions.
Enjoy reading this interview  
Tell us about your career path?
I'm a classical musician turned tech. Having spent years as a classical music performer and educator, I discovered my passion for tech and business after completing graduate research on using arts to develop business competencies and leadership.
As the business of the future needs more human touch and authentic leadership, I realized my unique skillset and artistic mindset are in demand in business and I made a complete shift.
I started reading, learning, and absorbing everything I could about business and project management. As all my experience until that point was in education, or in leadership in various volunteer capacities, I used my organization skills and experience to pivot into project management. That was my entry into the SaaS world.
How did you join Customer Success?
After years in performing arts and education, I started my career in SaaS project administration. At that time I saw a job title 'Customer Success Manager' and realized that was the career I simply had to pursue! 
A few months later, I joined a startup as an implementation consultant within the customer success team, and that's how I learned the overall post-sales customer experience and pivoted into a role of a Customer Success Manager.
As I was always curious and very interested in strategy, continuous improvement, and coaching, the move into customer success leadership was just a matter of time for me and in 2021 I jumped into a leadership role and never looked back!
Found my professional home in customer success!
How would you describe the ideal CSM candidate?
Curious – one has to be continuously curious about their customers, their business, product, and the people they work and partner with. Curiosity goes a long way in establishing meaningful relationships and becoming resourceful in finding solutions to customer's problems.
Adaptable – there is always change and movement within the customer success role, from the types of customers CSMs work with, to the ever-changing CS models that allow for durable growth and scale. Being adaptive to change, embracing challenges, and turning them into opportunities can help in career growth and even in the way CSMs serve their customers.
Humble – no matter who you are, what you know and how good are you at your job, being humble and modest is simply one of the traits of characters I am looking for in a CSM – humble people are continuously open to learning!
Passionate – you have to be either passionate about your customers, your product, or a company – there are many demands on CSMs, including dealing with negative feedback or recognizing improvements that have to be done. In order to thrive in the role, there has to be that passion to drive CSMs to show up every day to work with the intent to do the right thing for their customers and company.
What one piece of advice would you give to someone just starting out as a Customer Success Manager?
Take notes and be very observant! If you're only starting out as a CSM, create your own talk tracks for different internal and external situations.
Having some common sentences/phrases you can use in different situations will help you grow in confidence. Learn from others, and observe how others, and more senior colleagues are communicating!
During the calls, pick up what they are saying, write it down and adjust for your own talk track.
Especially as you're trying to make sense of your role, think of the first 6-12 months as learning and intentionally keep on reading and absorbing information about your product and customer success in general.
Think of the first 6-12 months as learning and intentionally keep on reading and absorbing information about your product and customer success in general.
Can you take us on a journey describing what your workday looks like?
Getting up early, check my phone for notifications and slack from the night before (always something happening working with the US company), and get an idea of what I have to follow up on.
Then, it's all about getting us all ready, breakfast for the kids, and a school run. Then I start officially working, spending the majority of my time on the calls with my team members and colleagues, in between working on tasks.
Late afternoon, I'm getting kids from school and activities, it's all about family time, cooking dinner, and bedtime routine.
Ending the day with checking up on work, finishing off some tasks for the day, and reading or doing some coursework.
In essence, my work is mostly strategic planning with my Success leadership and post-sales regional leadership, as well as supporting my team, and removing blockers for them. These activities will happen every day, although no two days are alike, making it all exciting!
I run a very busy calendar and try to complete things within the assigned time, that's why I intentionally block two mornings a week for no calls, only deep-focused work when I'm writing documentation and working on bigger projects.
What makes you feel inspired or motivated?
Nature. I love running outdoors or going for walks. Being purely in nature opens up my thinking and that's often where my best ideas come from – just by allowing myself to be surrounded by the calmness and beauty of nature and admire it.
What's one thing that people are generally surprised to find out about you?
I traveled to more than 30 countries and still counting. Traveling constantly with my family, including my kids. We are still not officially digital nomads (kids are in school), but it is my dream to just go places and work from everywhere. It is already happening during the school holidays, and I'd like us to be on the move even more. Moving places inspire me and enhance my creativity.
Who do you look up to the most?
My husband. He's a serial entrepreneur who created a few businesses so far, always has some idea about the next new thing he wants to pursue, and somehow always finds a way to do it.
What are your top 3 priorities now?
1) Finalising Global CS OKRs.
2) CS EMEA Offsite: presenting our annual strategy with functional leaders.
3) Power Up mentoring – matching mentors & mentees.
What advice would you give to Customer Success Managers to grow and develop their careers?
Continuously ask for feedback from people you respect and admire. You should direct your own career, so use every opportunity you can to receive candid feedback on various aspects of your role, performance, and communications. Threat feedback as a valuable tool for your development and act accordingly.
Use every opportunity you can to receive candid feedback on various aspects of your role, performance, and communications..
What's your favorite book, and why?
Atomic Habits by James Clear.
It completely unlocked my perspectives on habits, and how small, micro (atomic) habits are instrumental in transforming us into the people we want to be. Also, James' 3-2-1 weekly newsletter is fantastic, one of the best ones in the world. Highly recommend the book and all his work for anyone looking for continuous improvement in any aspect of life.
Have you had your "I've made it" moment yet?
Not yet. I'm always forward-looking so there's still space for that moment. I had many career dreams that I've already achieved, but I don't dwell on those moments, rarely even celebrate them (that should change!), as I'm focused on the next thing.
Still, that 'I've made it' will probably be less a career moment in terms of a job title, and more a moment of me having a nice latte on a beach while I'm working, thinking how life is good! 😊
What should I have asked you but didn't? 
You could ask me how I balance work and life. (I don't balance, it is a constant juggle!)
Where can people go to find out more about you?
I'd be thrilled to connect and engage with people 
Thank you, Marija, for sharing your knowledge and for the opportunity to know you more.
Do you have a Customer Success Leader, Expert, or Influencer you would like to know more about?