Monday Guest Jennifer Chiang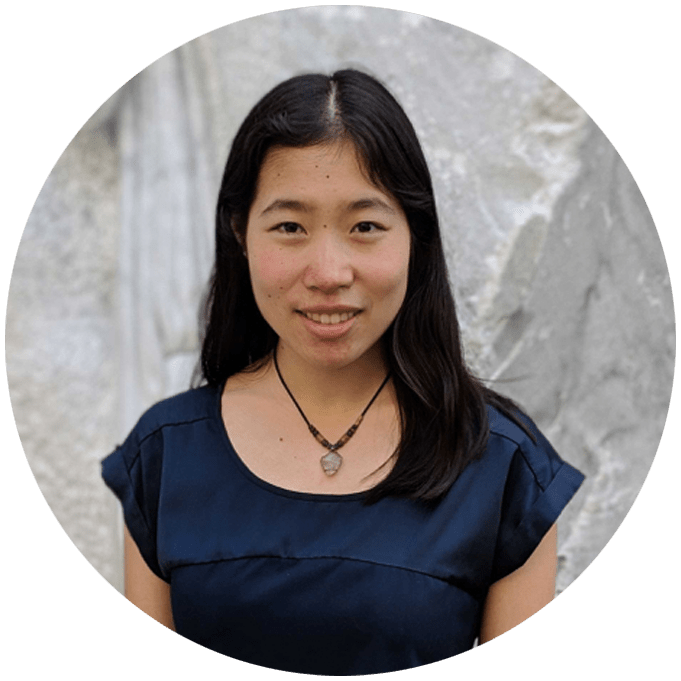 Jennifer Chiang is currently the Head of Customer Success at Seso, a Series A agriculture tech startup as well as the Author of the Amazon Bestseller, The Startup's Guide to Customer Success.
As a veteran in the early-stage startup space, I not only have on-the-ground experience architecting, founding, and managing a customer success vertical, but also consult on the side with other early-stage startups to increase client engagement and retention throughout the customer lifecycle. I'm incredibly passionate and excited about helping startups get off the right foot when it comes to customer experience and client engagement, and is always down to nerd out about customer success.
Like most customer success folks, my career path is not linear. I've been in government, banking, and almost consulting, before landing in the startup space. And even then, when I started in startups, my first role was business development where I was actually more marketing, sales, and operations – not customer success.
Throughout my career, I've connected with other customer success leaders and have collated my learnings and insights into "The Startup's Guide to Customer Success"
We asked Jennifer to take us through a journey telling us about her career path, how she spends her workday, what advice she can share with someone starting as a customer success manager, and many other questions.
Enjoy reading this interview  
Tell us about your career path and how did you join Customer Success?
One day, after closing a large deal, I remember going to my manager at the time to ask who will take care of the customer (that we just worked so hard for!) after the sale and we realized that there was no great answer; and that was when my customer success career started.
I architected and built the customer success team from 0. This wasn't easy and I remember typing in Google "customer success" and not getting a lot of great resources for me (thankfully, this is no longer the case!); so I wanted to create a resource that was made for people like me who were just starting out and had 0 CSMs and 0 budget.
From there, I created The Startup's Guide to Customer Success and have been very blessed to be able to be part of the customer success industry's exponential growth since then.
How would you describe the ideal CSM candidate?
While there will be differences between team cultures, industries, and product lines, I think the best CSM candidates are empathetic and relationship-builders.
Building relationships is all about really understanding the customer – their goals, their pain points, their dreams – so that you can help them unlock something not only with your product but also through your partnership.
Much easier said than done!
Building relationships is all about really understanding the customer – their goals, their pain points, their dreams
What one piece of advice would you give to someone just starting out as a Customer Success Manager?
Get involved in the CS community – particularly on LinkedIn and Slack! There are so many wonderful people that are generous with their knowledge.
Can you take us on a journey describing what your workday looks like?
As a Head of Customer Success, typically, my workday consists of a few main things –
Moving customer objectives forward (ex. strategy calls),
Voice of Customer (ex. write-ups, cross-departmental meetings), and
Supporting my team (ex. escalations, training, building/maintaining processes).
Depending on the week and the day, the share of each of these slices will vary.
What makes you feel inspired or motivated?
I love being able to help others to reach their goals, so that keeps me going! Whether that is through coaching my CS team, connecting with folks on LinkedIn, or hearing from customers on how things are going, it's great to be surrounded by motivation especially when times get tough.
What's one thing that people are generally surprised to find out about you?
I'm a pretty open book, but people are usually surprised that I went to high school in Asia despite doing all of my other schooling (pre-high school + college) in the United States.
Who do you look up to the most?
I think I can learn something from everyone, so there is no "one person" that I look up to for everything. However, the closest are probably my parents and my grandparents.
I can learn something from everyone
What are your top 3 priorities now?
I recently doubled my team size (and it's still growing!), so my top priorities are all around getting them up to speed from training to clear objectives to meaningful metrics.
What advice would you give to Customer Success Managers to grow and develop their careers?
Stay curious! Customer Success has an incredible opportunity to dive deep into customer issues (and successes) that can be absolutely valuable information for the team and company. As you look to grow as an IC or as a manager, understanding how to use curiosity to supercharge your customer's partnership is key.
What's your favorite book, and why?
Outside of my book, The Startup's Guide to Customer Success, one of my favorite reads right now is No Rules Rules by Erin Meyer and Reed Hastings. Employee experience – and employee empowerment – is such an important part of the customer experience and I think they do a great job of sharing how they were able to help employees (and therefore customers) thrive at Netflix.
Have you had your "I've made it" moment yet?
I've been blessed to reach meaningful milestones like starting up multiple customer success teams from 0 and being an active part of the customer success thought leadership community, however, I think there is still so much to do and the customer success industry is only getting started!
However, I'd also want to take this opportunity to also reiterate that "I've made it" moments don't always need to be work-related or even dramatic; I feel like there are amazing and beautiful moments of peace and accomplishment that can be quiet and yet be an "I've made it" moment!
What should I have asked you but didn't?
I don't know, but excited to chat about it when the next question comes up!
Where can people go to find out more about you?
Thank you, Jennifer, for sharing your knowledge and for the opportunity to know you more.
Do you have a Customer Success Leader, Expert, or Influencer you would like to know more about?