Hi, my name is Jay Nathan. I live in South Carolina, United States, with my wife and three kids. I am the Chief Customer Officer and corporate market EVP for Higher Logic. We provide online community software platforms that help B2B technology companies engage, enable, and support their customers to improve net retention. I am also the co-founder of Gain Grow Retain, the world's largest and most active community of customer success leaders and professionals.
Jay's career highlights
Across the years and a number of functional executive roles in customer success, product, services, and account management, I have developed a methodology for building, leading, and scaling SaaS companies serving a wide range of end markets and customer sizes.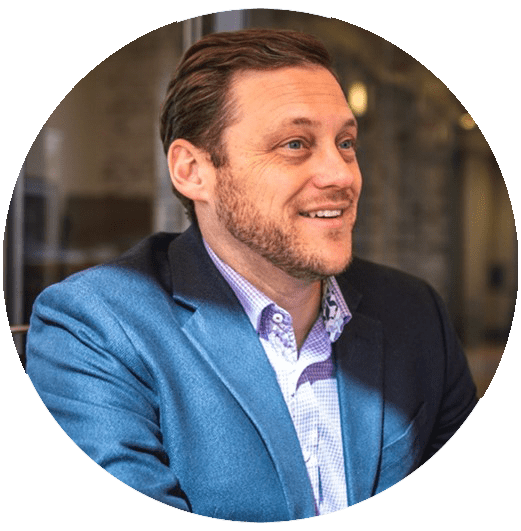 After spending nine years with Blackbaud, and a successful exit of PeopleMatter to Snagajob in 2016, I founded Customer Imperative, a company focused on helping B2B SaaS retain customers, grow revenue, and scale customer success
In addition to being a full-time exec, entrepreneur, and investor, I am an active member of Seacoast Church in Mt. Pleasant, SC (just outside of Charleston). I enjoy hiking and running, and I am a 30-year student of the guitar.
Smart isn't about IQ. It's about your ability to engage appropriately with people.
We asked Jay to take us through a journey telling us about his career path, how he spends his workday, what advice he can share with someone starting as a customer success manager, and many other questions.
Enjoy reading this interview  
Tell us about your career path?
My career path can best be described as a goat path, long and winding.
Out of school in 2001, I started as a software and data analytics engineer. I worked in a big IT shop and a consulting firm before I joined my first software company, Blackbaud, in 2005. There, I supported sales, built a large professional services team, and eventually went into product management for three years.
Leveraging those experiences, I took my first executive role in 2013, where I led all post-sale customer-facing functions for a series E startup (yes… series E). After helping to sell that company in 2016 and exiting the acquiring company in 2017, I started a consulting firm where I was lucky to work with dozens of B2B SaaS companies and engage with hundreds more through the Gain Grow Retain customer success leadership community that my partner, Jeff Breunsbach, and I launched in 2019.
In 2020 we sold Gain Grow Retain to Higher Logic, and I joined the team there as Chief Customer Officer.
Through all these experiences, I've picked up learnings across all aspects of the business including marketing, sales, finance, HR, customer experience, product, and engineering, which have served me well.
How did you join Customer Success?
I started leading customer success teams in 2013 when I left Blackbaud to join PeopleMatter. My background in professional services and product management helped prepare me. In that role, I was responsible for implementation, support, customer success, and account management. It was my first time sitting on a company's executive team and owning multiple functions within the business.
How would you describe the ideal CSM candidate?
Humble, hungry, smart. One of my favorite books by Patrick Lencioni is The Ideal Team Player.
Humble means you're open to learning and coachable.
Hungry means you have a growth mindset and a natural curiosity about the world. This is important when learning how to interact with other parts of your company, and especially important when understanding your customer's business.
Smart isn't about IQ. It's about your ability to engage appropriately with people.
High emotional intelligence is critical in most roles in tech because our industry is about people, not technology. You must be able to get along, persuade, and have a constructive dialog with your partners, peers, and leadership to drive outcomes and business results.
What one piece of advice would you give to someone just starting out as a Customer Success Manager?
Focus on learning as much as you possibly can. Don't fixate on your paycheck as much as you focus on what you are learning that will prepare you for the future. When I was at Blackbaud, I took a big step backward in compensation and stature when I moved from managing a team of 80 in professional services to managing a small team of product managers. But it was one of the best investments I made in my career and prepared me for many of the challenges I would face in the decade that followed. The lessons I learned are still benefitting me today.
Don't fixate on your paycheck as much as you focus on what you are learning that will prepare you for the future.! 
Can you take us on a journey describing what your workday looks like?
Lots of Zoom calls, just like everyone these days. My days are typically filled with various projects and interactions with my team that span everything from sales forecast reviews to marketing planning to customer calls and people-related matters.
I have a two-hour block of time every weekday morning that I keep for myself to catch up on work items, write, exercise, and move projects forward. I do not let anyone schedule over these blocks.
Some of the most valuable meetings I have each week are one-on-one with my direct reports and front-line team members. I can gain their perspectives, reinforce our vision and strategy, and build personal relationships.
I also talk with customers, partners, and prospects weekly. This keeps me close to what's happening in the industry we serve. The insights I gain from these interactions are invaluable in helping us make good decisions on where we're headed as a business.
What makes you feel inspired or motivated?
The people I work with inspire me. I love working with positive, motivated people eager to grow and who push every day to improve the lives of their teammates and their customers.
I also love simplification (I'm a fan of Occam's Razor). A person who can distill a complex opportunity or problem into a simple, elegant solution that people can understand and execute is invaluable to the world.
What's one thing that people are generally surprised to find out about you?
That I'm a musician. I have been a guitarist and singer for over 30 years. Now that I'm in my 40s, I live out my teenage rock star dreams by playing in the worship band at my church. Many of my bandmates are professional musicians, so the experience of working with these people has helped me improve as a musician over the years.
Who do you look up to the most?
One of my favorite business leaders and authors is Patrick Lencioni (author of The Ideal Team Player, mentioned above), but I have many more influences.
What are your top 3 priorities now?
Preparing our business to grow in the face of an economic downturn and improving the scalability of our customer success practices.
What advice would you give to Customer Success Managers to grow and develop their careers?
Be curious and learn to be a conversationalist that customers want to talk to. Get good at asking great questions, not just about how your customers use your product, but about the business and how your product fits into the bigger picture. Make sure you work for someone and with team members who will force you and help you improve daily.
Be curious and learn to be a conversationalist that customers want to talk to.
What's your favorite book, and why?
One book that I have read multiple times is the Steve Jobs biography.
His life combined art, science, technology, and business. Every time I read it, I learn something new and his boldness and determination inspire me.
Have you had your "I've made it" moment yet?
Nope. And I hope I never do. It keeps me motivated to learn and continue to grow.
Where can people go to find out more about you?
I'm active on LinkedIn, and I recently started publishing a weekly newsletter, which you can check out here
Thank you, Jay, for sharing your knowledge and for the opportunity to know you more.
Do you have a Customer Success Leader, Expert, or Influencer you would like to know more about?