Gaining Customers' Trust – Delia Visan and Mohammed Alqaq
We live in some uncertain times. We need to build strong relationships and feel we can count on others, even though we are discussing personal or professional partnerships. At the core of any connection is trust. Trust enables communication, collaboration, transparency, and togetherness. 
In Customer Success, trust is vital. Without trust, no partnership is possible. But how can we gain and build customer trust, and why is it so important?
" Trust is the highest form of human motivation. It brings out the very best in people. " – Steven Covey
How to Gain Customer Trust?
Building customer loyalty and trust is the ultimate goal of any business, but this is not something that can be built in a day or a week. it is a set of strategies that need to be designed and implemented carefully and passionately to help you build that goal. Here are a few strategies to use to build a long-term customer relationship.
- Provide High-quality Customer Service
The quality of customer service you provide has a significant impact on customer trust, loyalty, and retention. It is very essential to set a high support standard for the quality of your services to maintain customer satisfaction.
It is important to build a set of customer support guidelines for your team that provide the required set of actions for common inquiries and that your team has the right tool to handle complex requests.
Ensure your team is trained to treat your customers as humans requiring help and not a customer ticket logged into your system. Your business's ultimate goal should be to offer an efficient, consistent service with a human personal touch.
Train your team to deliver what customers need and to take the time to confirm that customers' need has been delivered then explore if there is an opportunity to deliver more value to the customer to build more trust and empower the relationship.
Customers like to feel they are in good hands should they face any trouble, and by showing your exceptional service and commitment through your team, you present how your company cares about its customer.
Customers trust their fellow customers, that's a fact, they even do more than trust the companies. Customer experience and reviews are more objective than the company's marketing content.
Customer reviews, success stories, or testimonials can help you to promote a satisfied customer's positive experience and by sharing credibility with their fellows, you can grow some trust in your target base customers.
Highlighting your customer's positive feedback can make other customers more likely to trust your product or service. Publishing customers' reviews and testimonials on your website, and social media can help your company strengthen its credibility and gain more trust.
- Be Honest and Transparent
Customers have the power to take their business anywhere they want which makes retention very difficult and challenging. By maintaining your customer satisfaction and loyalty you can maximize customer retention.
How to increase customer loyalty? One of the shortest ways to keep your customer loyal is through honesty and transparency. Understanding and setting customer expectations from the start and delivering the value expected is the key.
Customers should be fully aware of what to expect before placing an order. This will allow for a smooth new-to-renew customer journey.
"If people like you, they'll listen to you, but if they trust you, they'll do business with you." –  Zig Ziglar
To forecast the long-term of your business success you need to consider what your customers think about your product or service. Customers' feedback and views on your product or service are very helpful information you can use to develop and adjust your products or service and even your business to fit and meet customers' needs.
Customer feedback should be your essential tool to drive your innovation and development. It is also an important factor that helps measure customer satisfaction.
Your team should frequently ask for customer feedback and inputs, not only asking but also acting on feedback as customers need to know that their providers care about their opinion and needs. Send customer feedback surveys periodically and ask your customers to share their opinions,
 – Are your products and services up to their expectations?
– Are they getting the support they need when they have questions?
– Are they satisfied with their overall experience with your company?
Your surveys should include a space where customers can provide suggestions or recommendations for what you could be doing better. This will bring opportunities to improve and when you use it to make a change, you show your customer that you value their input.
Be there for your customers. They need to feel they can count on you. Be available for meetings, ad-hoc calls, or urgencies as much as possible. Every request your customers have proves they want to engage with you and help you develop your product or service.
When they connect with your support team, make sure they get the help they need in a timely fashion and their issue is solved or properly managed. Don't keep them on hold for too long, follow up with them and show them you value their business. If customers see you care, they will be more inclined to trust you.
When your customers reach out to you, let them speak. Ask open-ended questions. Be curious. Pay attention to what they say, take notes, remember the information later on, and use it well. Don't listen to reply, but understand the details they provide. Use those details to strengthen the relationship. 
Active listening is an essential skill for any customer success manager. It can help build trust, identify opportunities to improve customer satisfaction and resolve issues quickly and effectively.
"Amazing things will happen when you listen to the consumer " – Jonathan Midenhall
- Showing Empathy and Appreciation
An open customer is precious. Be grateful and appreciative of them providing feedback and asking questions. A customer willing to understand every feature and to communicate with you regarding their needs, challenges, and goals is a loyal customer.
When they share their pain points, fears, needs, goals, and objectives, be open to listening and do it with empathy. Put yourself in their shoes.
- Always Prioritize your Customers
Earning customer trust depends on your ability and efficiency to provide your customers with the right service they need at the right time. Building a company-wide customer-centric culture is the best way to increase the focus on customer needs and satisfaction.
Everyone in your company should think of how they can actively and positively impact the customers, and how they can jointly as a team prioritize customers' needs and increase satisfaction. This focus makes building trust easier and more straightforward.
When your company reflects an emphasis on customer needs, it becomes so easy to convince your audience that you care.
"Get closer than ever to your customers. So close that you tell them what they need well before they realize it themselves. " – Steve Jobs
- Cultivate Relationships
Invest in every interaction with your customers. Do your homework before every meeting, perform follow-ups, and bring value to the table. Be proactive and interested in finding out more about the topics that interest your customers.
Always have answers available; if you don't, make sure you return with the pending ones. A successful relationship needs constant work, constant dedication, and involvement. 
When you know your customer, you can easily make a  rational business discussion and cultivate the relationship.
It is most important to understand that your customers are humans and they usually appreciate being heard, understood, and recognized.
- Take Ownership and Help Customers Solve Problems
Taking ownership doesn't mean accepting blame or personally fixing the problem. it means accepting responsibility and ensuring the customer's problem is managed, communicated clearly, gets solved.
Hearing directly from customers can help customer success teams draw the full picture, plan the communication, set the expectation, and facilitate the needs to help solve a customer problem and reduce the dependency on logged tickets.
Training your team to manage customers' expectations and provide timely assurances plays a considerable role.
It is important to ensure your customers get a consistently positive experience and constructively remind your customer success team of areas for improvement with new opportunities.
How to Build Customer Trust?
Start with being yourself. Customer Success Management guides your steps towards ensuring a good customer experience, but the cherry on the cake is your personal touch. The value you, as an individual, bring to any relationship is unique. 
Be open-minded. Sometimes, customers can have peculiar requests related to your product or your product's features. Keep an open mind, try to understand the need behind that request, and help them understand, if the case, why that request is not a must-have, but a nice-to-have. Don't say "no" before engaging in finding the root cause. 
Keep open communication. Nothing is more important than being open when you send a message. Leave space for your customers to ask questions and to answer yours in detail. Be transparent about things and make them feel you are there for them. 
Accept negative/constructive feedback. Even if it's not comfortable, receiving feedback from your customers is a blessing. Getting to find out how your product or your approach to your customers can be improved is priceless. Make sure you receive feedback openly and start an internal analysis to determine what can be adjusted so that your customers' experience gets better.
Simply, the goal is to work to put your customer first and make sure they are aware they are your top priority. When this goal is achieved then customer trust will follow. Once you build that relationship, do what you can to project to the industry and the world.
Why is Customer Trust Important?
Customer trust is essential to build and shaping a long-term customer relationship with your company, it is the foundation of every successful business. When it comes to growing a successful company, reputation matters.
Any business with an excellent reputation will attract more customers, and the best way to build a positive reputation is through trust.
When you build trust, you enable customers to advocate their business, and that in turn will increase your product and service visibility, attract new customers, increase revenue, and maintain customer loyalty and retention.
Your business success is based on your relationship with your customer and the value you provide to them. Your customers are the biggest assets for your company, without them, no business would succeed.
Acquiring customers is not enough, you need to retain them, and help them achieve their desired outcomes. By building the trust between you and your customer, you are establishing a better transparent work environment that leads to a long-term business relationship.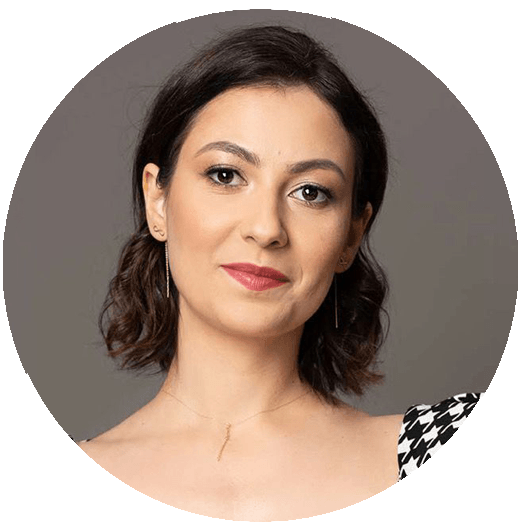 Customer Success Consultant & Trainer | Head of Customer Success at Bright Spaces | 15 years of experience in customer-facing roles in different industries, in several corporations and start-ups.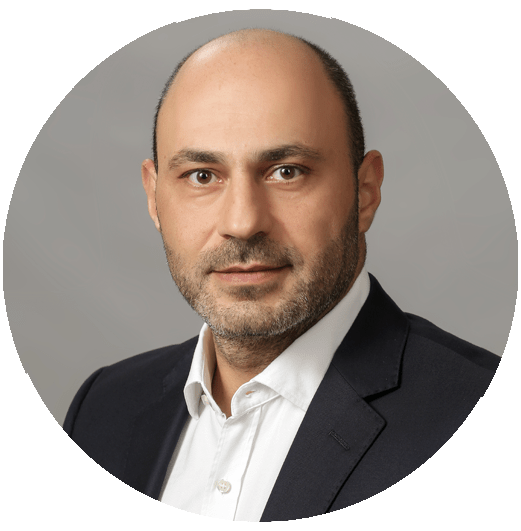 Customer Success Manager at CSS and Founder of Customer Success Middle East | Experienced Customer Success and Professional Services Executive Manager with 17+ years of successful global experience and leadership in delivering Customer Success Management, and Professional Services.
GET NOTIFIED OF NEW ARTICLES
Subscribe to get our newsletter