I'm Jason Noble and I'm based in London in the UK where I live with my wife and 2 teenager children.
During the day I'm the VP of Global Customer Success at Vinli, where I've been for almost 4 years – leading and building our customer-facing teams and functions.
Vinli helps the largest fleets in the world manage their vehicles more effectively by transforming the way they manage mobility data.
In my spare time, I'm the co-founder of The Jasons Take On podcast series where we focus on customer growth, customer success, and more with some incredible global guests.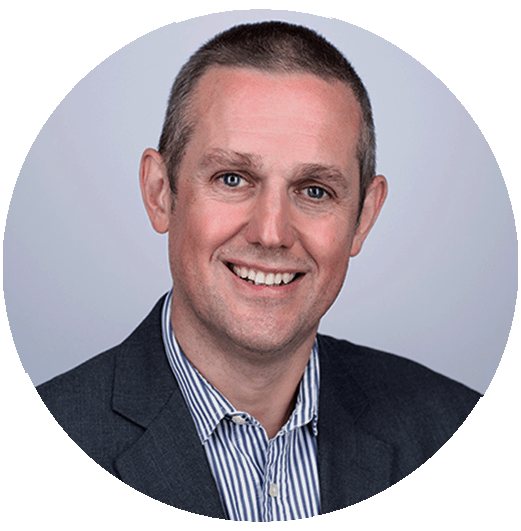 We asked Jason to take us through a journey telling us about his career path, how he spends his workday, what advice he can share with someone starting as a customer success manager, and many other questions.
Enjoy reading this interview  
Tell us about your career path?
I started a long time ago as an accountant with one of the big six global accounting firms as they were, but even then I was focused on customer value. I then moved into the world of technology (in the days of on-premise software) working with a number of leading financial services technology companies (this was fintech before it was called fintech), leading their customer support and services teams.
I've worked with global enterprise organizations along the way like Sony and Sungard, as well as some amazing tech startups, in all of the post-sales customer-facing roles – in exec positions building and leading global teams delivering services and values to global customers.
These positions and companies all helped me really understand what customers wanted and needed and how to really understand value and outcomes – which helped me evolve into the world we know now as customer success.
I'm very lucky now to be part of the amazing global customer success community and a contributor to that community speaking at many events and running a podcast.
How did you join Customer Success?
For me, it was a very natural evolution from the roles I'd been in with different companies.
The timings were perfect as more organizations were focusing on customer success and customer growth, and the move into a formal customer success role with a customer success title was an easy one.
I always say I've been in customer success and "doing" it since before it was called customer success, and I've been very privileged to work with some incredible companies where the focus really was on the customer.
How would you describe the ideal CSM candidate?
Someone who's curious and likes learning about people and businesses, today someone who understands the changes that businesses are going through (in the new digital world) and who isn't afraid of change and sometimes quite drastic change.
Not necessarily someone with previous customer success experience, but who has a well-rounded experience in different roles with customers.
What one piece of advice would you give to someone just starting out as a Customer Success Manager?
Just get started and really help be the voice of your customers – back into your business and team.
Don't worry about things moving and changing so quickly – that's part of where we are today.
Soak up as much knowledge and information as you can – there's an amazing community out there to learn from (and people who are very willing to share their experiences and journeys and help).
Soak up as much knowledge and information as you can.
Can you take us on a journey describing what your workday looks like?
They're so varied!
A lot of communicating with customers – calls, and meetings – and collaborating with internal teams. Working with a US team our afternoons tend to be busier with more meetings then – both customers ones and internal ones. There are operational, tactical, and strategic things to do most days.
I talked about change above – and you need to build in capacity into your workday for things you didn't know about the day before. I've learnt this over the years!
I always make time to get out and go for a walk and since being remote and at home, I've found that this is super super important to do.
What makes you feel inspired or motivated?
Helping to solve challenges and problems for others – my customers, my team, and the community. I love giving back and being able to help people and strive to provide the best service!
That's part of who I am.
What's one thing that people are generally surprised to find out about you?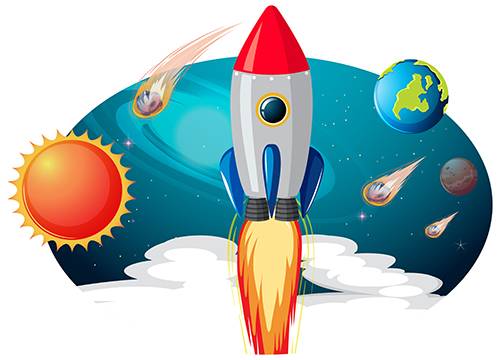 That I grew up in Hong Kong and I actually studied rocket science at university.
Who do you look up to the most?
Too many people to mention – really.
I'm always inspired by people who've started their own businesses and see them grow over the years and created some amazing things.
I love seeing people who've been on my teams grow and develop and build amazing careers where they can now help me! And lastly, people who are making a difference to us all and helping open our eyes up.
What are your top 3 priorities now?
2 for me  – scaling our customer success functions and starting to run again (with a new bionic hip)!
What advice would you give to Customer Success Managers to grow and develop their careers?
Be passionately curious! Ask lots of questions and talk to your customers and your team (all of them) more.
What's your favorite book, and why?
Chris Hadfield's "An Astronaut's Guide To Life On Earth"
It's such an inspirational book and from someone who's seen how small the world really is, but at the same time what an amazing and incredible place it is.
Highly recommended.
Have you had your "I've made it" moment yet?
Becoming a dad was a moment like that but then the journey to becoming a father is a long one that I don't think ends! Work wise – no. There's always more to do and lots of room to grow and learn. 😊
What should I have asked you but didn't? 
Nothing! Great great questions.
Where can people go to find out more about you?
I'd be thrilled to connect and engage with people. I'm on LinkedIn and would love to chat with anyone interested in connecting. 
Thank you, Jason, for sharing your knowledge and for the opportunity to know you more.
Do you have a Customer Success Leader, Expert, or Influencer you would like to know more about?