Jan Young is a Principal Consultant for The Success League, a boutique Customer Success consultancy with workshops, coaching services and certifications for CSMs and CS Leaders.
She is passionate about lifelong learning, demystifying technology, building effective relationships and communities, and optimizing teams, processes, and systems. Her experience has included working in Enterprise companies and Startups of various stages, and she has advised several founders and startups.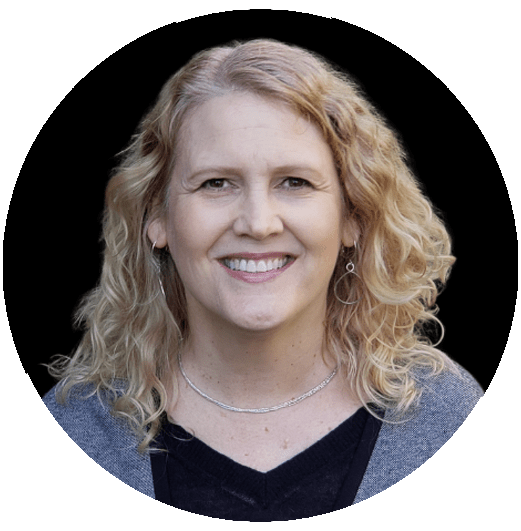 She leads TSL's weekly CS Office Hours, serves as a Customer-Led Growth Advisor to Catalyst Software, is on the Advisory Boards of UnApologeTECH and Gain, Grow, Retain, and is a Founding Community Lead for CS Insider.
She has been recognized as a 2022 Top 25 CS Influencer and 2021 Top 100 CS Strategist (SuccessHacker), and 2022 Top 50 Global CS Influencer and Top 50 Women Leaders in CS (SmartKarrot), for her work in the community. She holds a BA from UC Berkeley, and an MBA from Columbia University.
We asked Jan to take us through a journey telling us about her career path, how she spends her workday, what advice she can share with someone starting as a customer success manager, and many other questions.
Enjoy reading this interview  
Tell us about your career path?
When I was in high school and college, I wanted to pursue education policy. But I discovered I didn't like the power dynamics of politics.
From a young age, I had written plays and stories, and organized events and people. When I was looking for a new direction, I briefly toyed with the idea of becoming a Playwright. I worked on plays at night while doing Project Management during the day. This is how I found myself working at an internet consultancy during the 2000 "dot com" craze.
I got hooked on the potential that tech can bring to people, but I felt most companies were not organized well, so I got an MBA to learn more about business best practices.
After business school, I combined my love for entertainment and tech by working at Paramount Studios in Marketing. That's where I learned I didn't care about marketing. I can appreciate it, but I didn't want to do it for a living.
How did you join Customer Success?
From Paramount, I moved over to an entertainment tech startup in a Sales and Account Management role. That was basically when I started my career in Customer Success. I loved it.
I constantly had new processes to define and refine. It was strategic. I could apply my business acumen, learn about emerging tech, and I was in a constant state of learning, applying, and sharing that knowledge. I was focused on making my customers successful. It was fun!
I worked my way up to VP, then moved to another startup to manage a Post-Sales and Professional Services team. From there, I went into solopreneur consulting, then joined up with The Success League.
How would you describe the ideal CSM candidate?
The ideal CSM candidate cares about their business and their customers. They are strategic and empathetic. They love learning and applying what they learn. They're directed but agile. They analyze and prioritize. They favor proactive over reactive.
What one piece of advice would you give to someone just starting out as a Customer Success Manager?
Lead with curiosity. Learn more about your customer, your company, your product, and the marketplace.
Things are always changing, so there is always more to learn. Empathy is important, but remember, we're all in business. Your customers need business outcomes, that's why they are looking for products and services—to achieve those outcomes. You need to meet your business outcomes too.
There is a place where your customer goals and outcomes, and your company's goals and outcomes intersect—that's where you want to live.
Can you take us on a journey describing what your workday looks like?
My work day is never the same. I have several projects going at once. Some shorter, some longer.
–  I have internal and external meetings—those are usually half-hour increments.
–  I have coaching clients—those are usually one-hour increments.
–  I teach private CSM and CS Leader certification groups – those are one-hour increments.
–  Consulting projects often consist of a series of half-hour and one-hour meetings in combination with heads-down work and in-person or online workshops.
–  I frequently speak on podcasts and webinars—I love the exchange of ideas.
–  The CS community inspires me so much. I like to spend time each day on LinkedIn and in various CS Slack communities. Tuesdays I lead CS Office Hours discussions about CS topics.
–  I try to spend time reading and writing. I feel like I never spend enough time on this. It's easier for me to meet with people. There is usually something that I'm noodling.
What makes you feel inspired or motivated?
Community. Lifelong learning. People who challenge the status quo. Strategy. Incremental improvements towards a vision and purpose.
What's one thing that people are generally surprised to find out about you?
I travelled to Asia a lot in college. When I graduated from high school my parents sold the house and moved to South Korea to teach at a private American International school, so I went to visit them for 4-12 weeks each year. But really, I don't think people are surprised by me. I'm pretty straight forward.
Who do you look up to the most?
There are so many people inspire me. It's a really long list. But, I think the voice I hear in my head the most is my mother's. She would always say "Where there's a will, there's a way." She emulated that. As a kid, I saw her take on big projects, and she always figured out a way to get it done. From a young age, I did that too. It never crossed my mind that I couldn't. I think that was because of her.
What are your top 3 priorities now?
1) Evangelizing Customer Led Growth.
2) Elevating the Customer Success profession.
3) Diversifying CS leadership.
What advice would you give to Customer Success Managers to grow and develop their careers?
Read. Network. Commit to lifelong learning. Write and coach – when you explain something, you learn a lot about it. Pay it forward.
Read. Network. Commit to lifelong learning.
What's your favorite book, and why?
My current favorite is "Wired to Resist" by Dr. Britt Andreatta.
She makes neuroscience easy to understand and applies it to business with examples from her own career and objectives. Change management is a hard nut to crack, and it's never the same twice. It's at the core of everything you do as a CSM or a consultant. Her books are easy impactful reads, and I think they are MUST reads.
Have you had your "I've made it" moment yet?
After business school, it was important to me to work my way up to VP. And I did. I thought I wanted to become a COO or CEO, but I realized that what I really enjoyed was the problem-solving that I get to do with consulting. I prefer to be in motion. I like to have things to work towards and learn, or I get bored. I'm most comfortable with the uncomfortable.  😊
What should I have asked you but didn't? 
You asked me a lot!
I guess I could have mentioned things outside of Customer Success—like pickleball, hiking, my cats (adopted during covid), my partner (he works from home with me, and he's funny and the most considerate person I know). But those seem a little off topic.
Where can people go to find out more about you?
I'd be thrilled to connect and engage with people 
Thank you, Jan, for sharing your knowledge and for the opportunity to know you more.
Do you have a Customer Success Leader, Expert, or Influencer you would like to know more about?